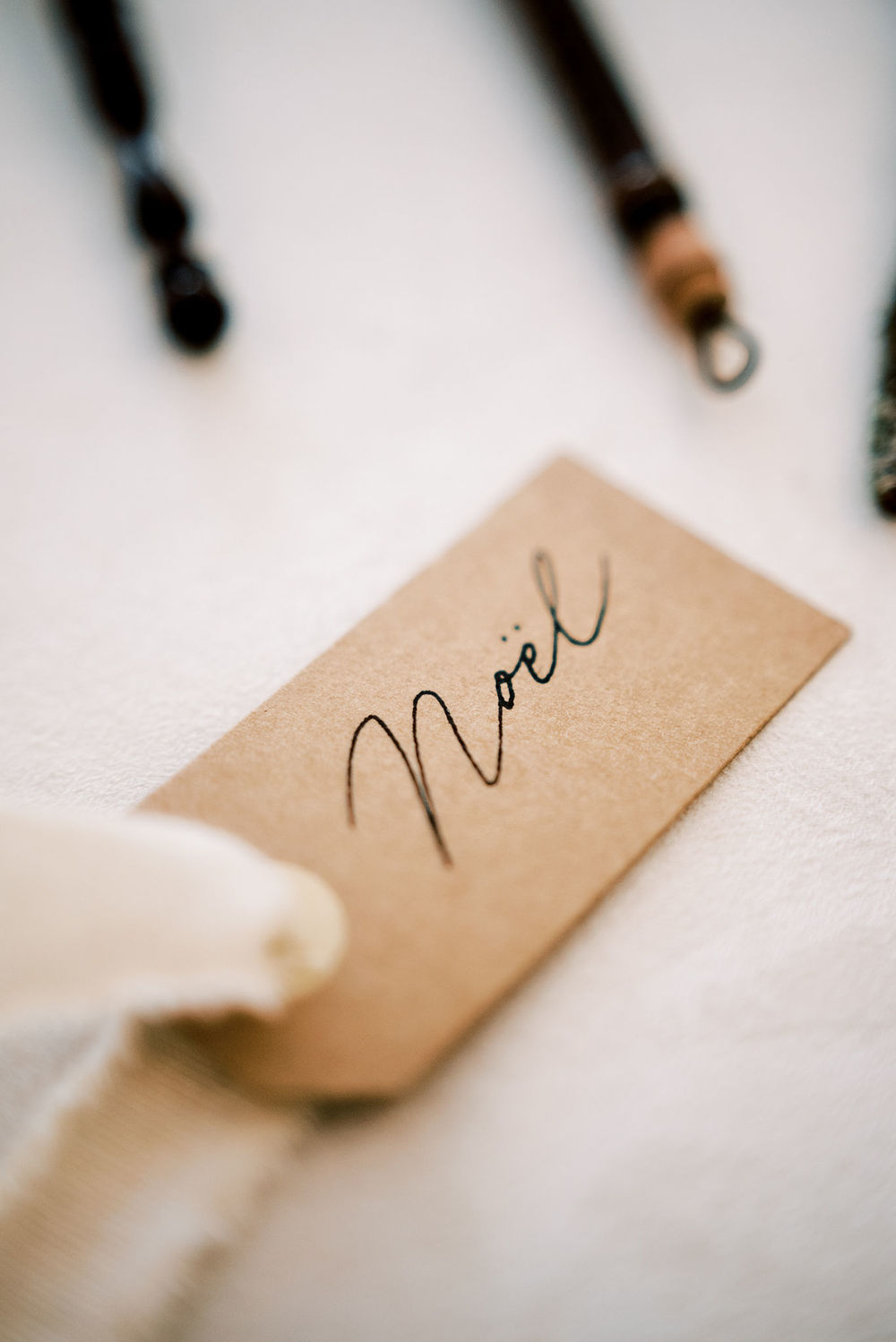 MY NORDIC CHRISTMAS
INSPIRATION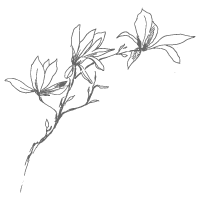 It's the holiday season! This year I have a crash on Scandinavian Interiors and Design. Inspired by the Danish word Hygge which means cozy warmth, Nordic design is all about the creature comforts of an intimate Christmas gathering with friends and family.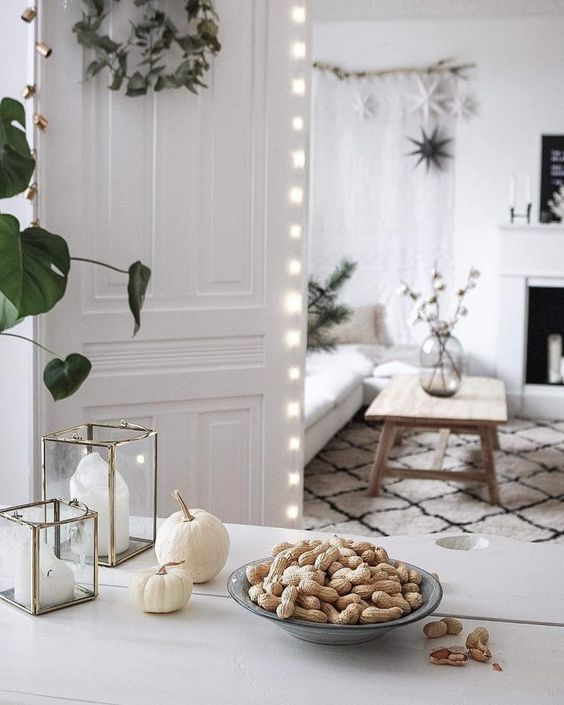 Hygge: a Danish and Norwegian word for a mood of coziness and comfortable conviviality with feelings of wellness and contentment. (It's pronounced "hooga")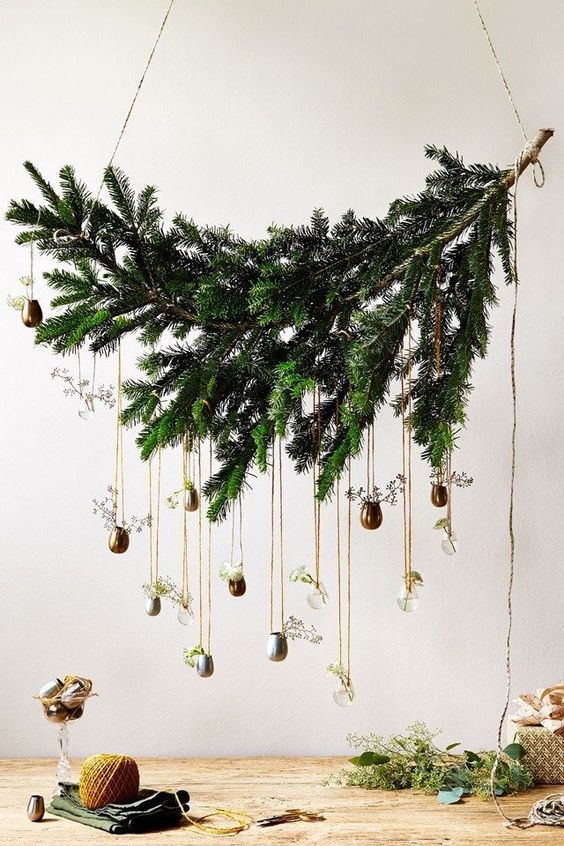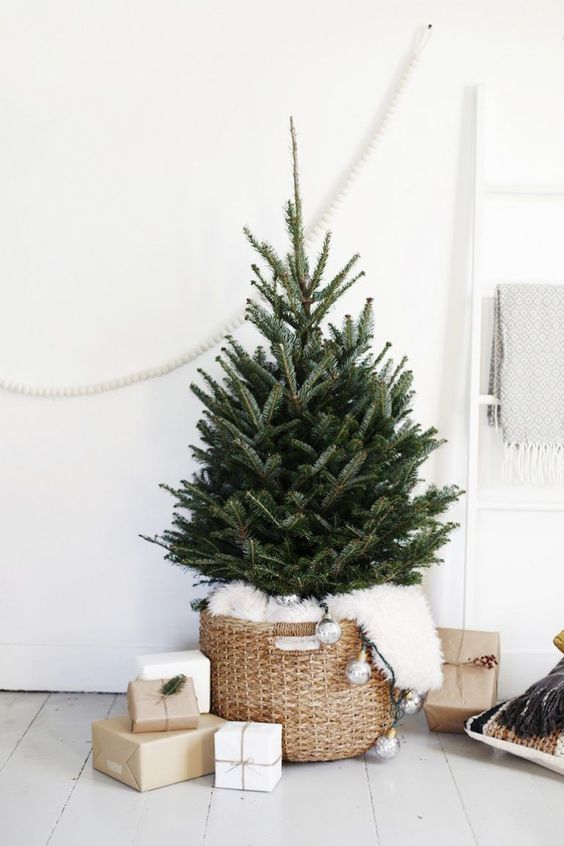 With a lot of Nordic decors, you'll get that feeling that pieces are handcrafted and, in turn, more meaningful.
I. Use neutral colours
Scandinavian design is all about those pale, neutral colors. Think white, beige (the natural wood variety) and maybe grey, and add some pops of black for contrast. And of course lots of rich, winter greenery!
II. Put your tree in a basket
There's no getting around this one. If you want a Scandinavian Christmas interior, put that tree in a wicker, rattan, or seagrass basket.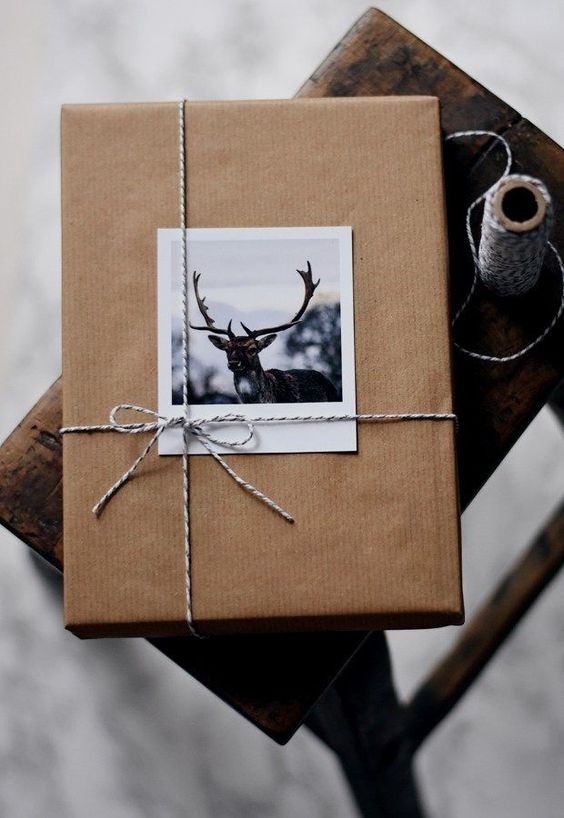 III. Soft lighting is the key
Lighting is key in Scandinavian design and Christmas is no exception. So make sure to fill your house with pretty mood lighting. Mix-and-match candles, twinkle lights draped over furniture, and paper lanterns (star shapes are the best!) hanging from the ceiling.
IV. Get crafty with a little DIY
When you look through pictures of Scandinavian interiors at Christmas, one thing always stands out – there is an element of do-it-yourself to the decor. Make your own banner, use branches, twinkle lights and ornaments to create your own wall display, or make your own Advent calendar out of a piece of wood and some string.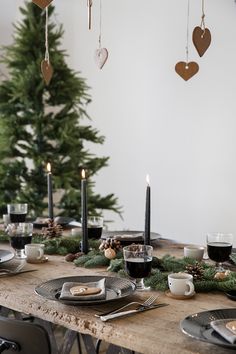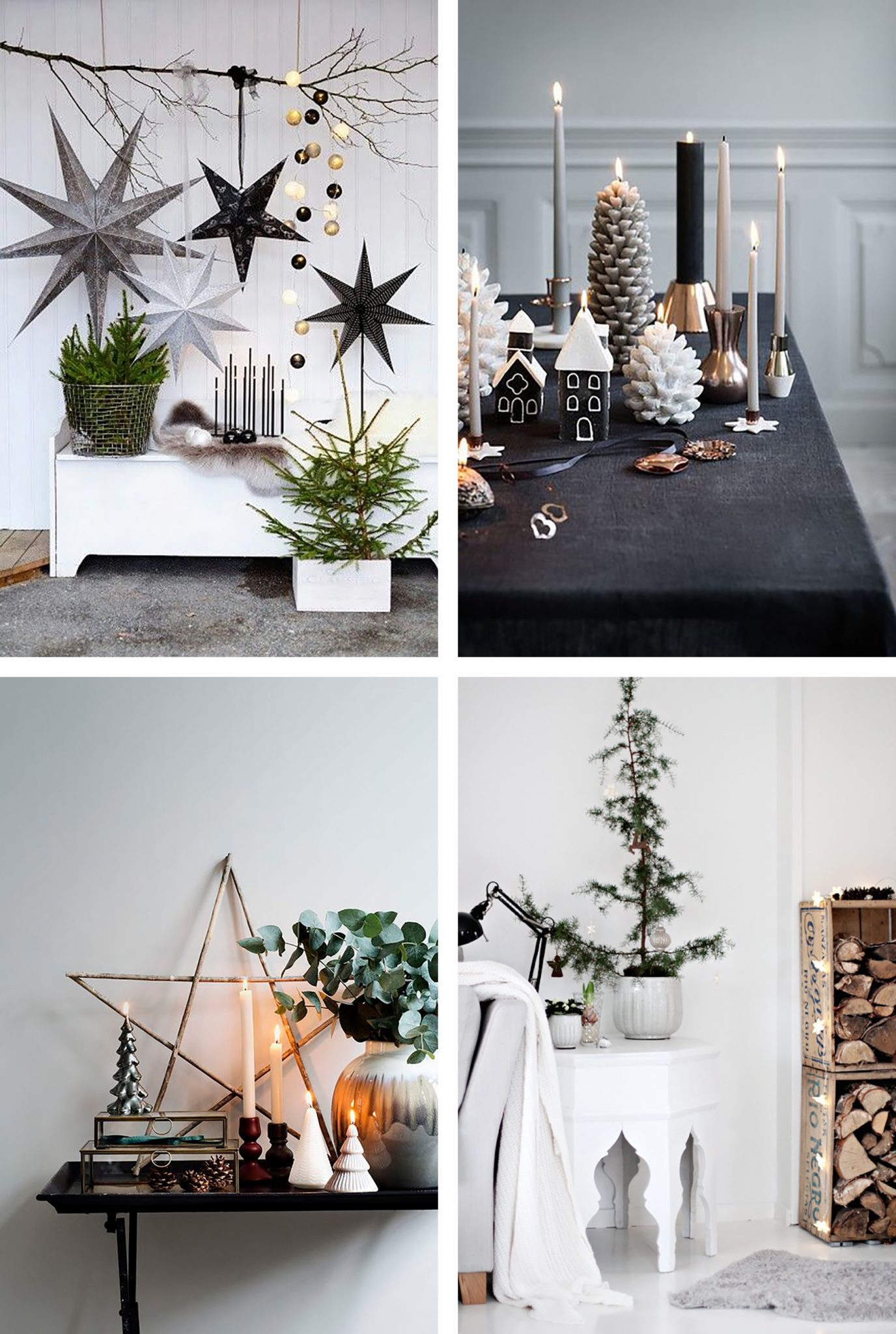 V. Add geometric elements
Scandinavians love their geometric designs. For Christmas, thick Himmeli-inspired stars and diamonds, or triangles combined to make modern Christmas tree shapes.
VI. Hang ornaments from branches
If you're short on space, forego a traditional Christmas tree and instead place some bare branches in a vase or planter and adorn them with your neutral-coloured ornaments. Or, alternatively, hang up a branch above your dining table and hang a few ornaments from there for a pretty, Scandinavian holiday table setting..
Get Inspired and I would love to see your photos!