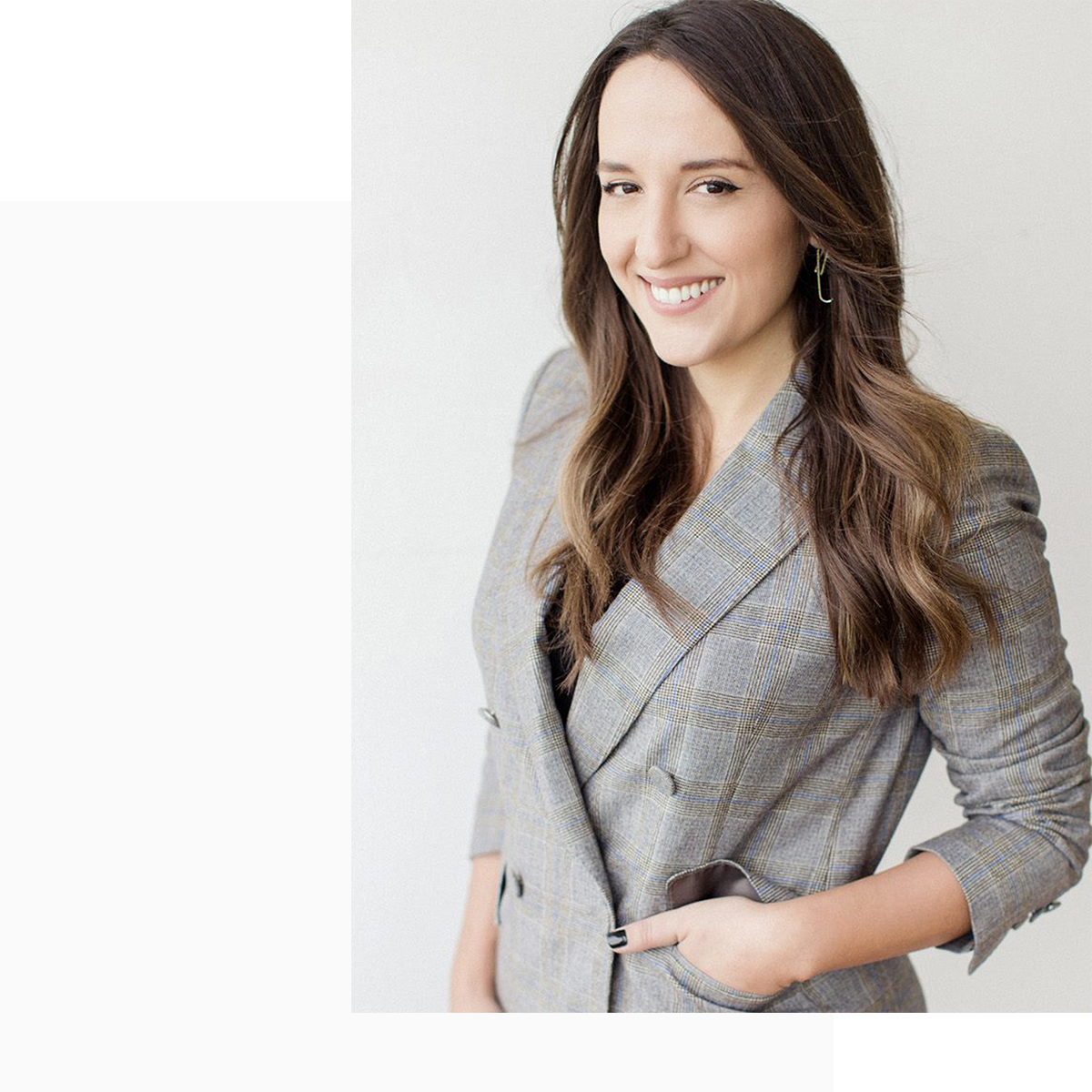 in CONVERSATION / WEDDINGS
How to make the most out of your bridal make-up trial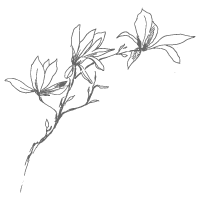 For over a century, International Women's Day, held on 8 March each year, has marked a day of celebration and advocacy for women's rights and equality around the world. For that reason I decided to start my new project in CONVERSATION / WEDDINGS with a woman whose passion is to turn women into their best version of themselves.
"Creative expression is vital to me and I try to reflect it in every aspect of my life. I get intrigued by the human soul reflecting in smiles and glances. This is why I always like to draw people on my paintings. Taking account of my love for traveling, photography & human interaction, there is no doubt that I have found my dream job!" - Katerina Theocharis, an awarded make-up artist, a talented woman who run a successful business, is sharing with us tips you must know before your first bridal make-up trial.
Wear something white
It is very important to show your make-up artist an image close to the one you want to achieve on your wedding day. With that being said, a white top is the perfect choice. The end result might be influenced if you are wearing colorful clothes and that could possibly make it difficult to make a final decision about your bridal makeup style.
Style your hair
Even the perfect bridal makeup can't do much for you when your hair is not styled… On the day of your bridal makeup consultation appointment, if you are not able to have your hair professionally styled then at least try to style your hair by yourself in order to better evaluate the final look.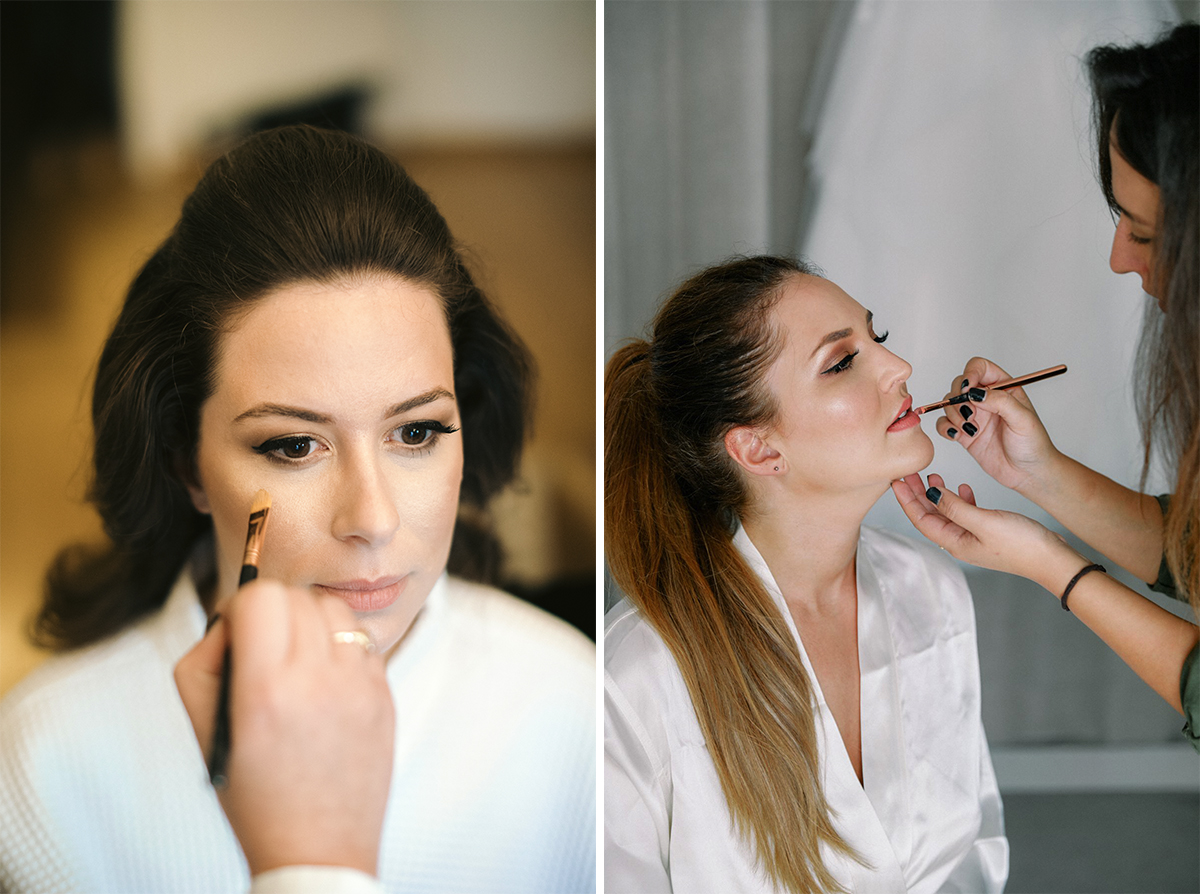 Take care of your skin
However expensive and reliable a makeup product could be, it cannot have the expected result on dehydrated and untended skin. If you don't have the chance to have a facial before your bridal makeup consultation, you should do a light facial peel and then apply a hydrating face mask at home the day before in order to prepare your skin for the makeup.
Show as many photos as possible
Before visiting the makeup artist for the bridal makeup trial, you should collect pictures (example from Pinterest) representing make-up styles you love. This is one of the wedding makeup tips that could be very helpful for the makeup artist to have a better understanding of your dream wedding makeup and then recommend makeup looks that suit you the most and create the ideal bridal look for you.
Describe how you do your own makeup
The makeup artist is probably meeting you for the first time and has no idea about your makeup habits. Try to describe how you enjoy looking on your nights out, in order to help the makeup artist understand your style and find a look that is close to your preference.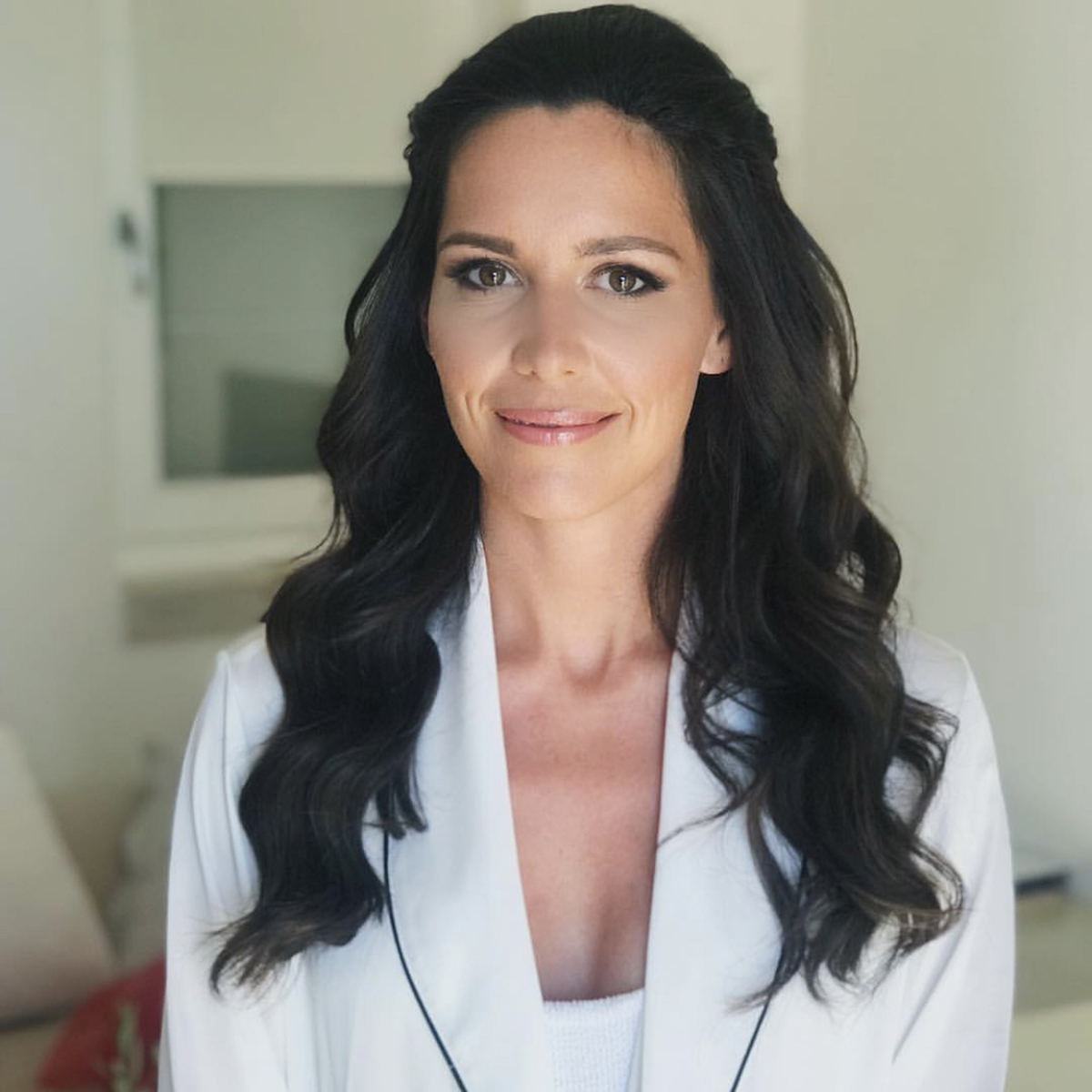 Book your makeup consultation after you have chosen your wedding dress… or at least have decided on a wedding dress style
Even if you haven't chosen your actual wedding dress yet, you should have at least decided on the style of the gown you will be wearing on your wedding day. Your face is the key to your total bridal look. It has to match the overall look and be part of your styling.
Take with you a friend you trust
Someone who knows you, cares about you and knows your habits and personality, may help you the most when it comes to make a decision about your bridal makeup. On the other hand… if you are going to take a group of friends with you to your consultation… that might turn into a disaster! Too many opinions can definitely be confusing and certainly not helpful.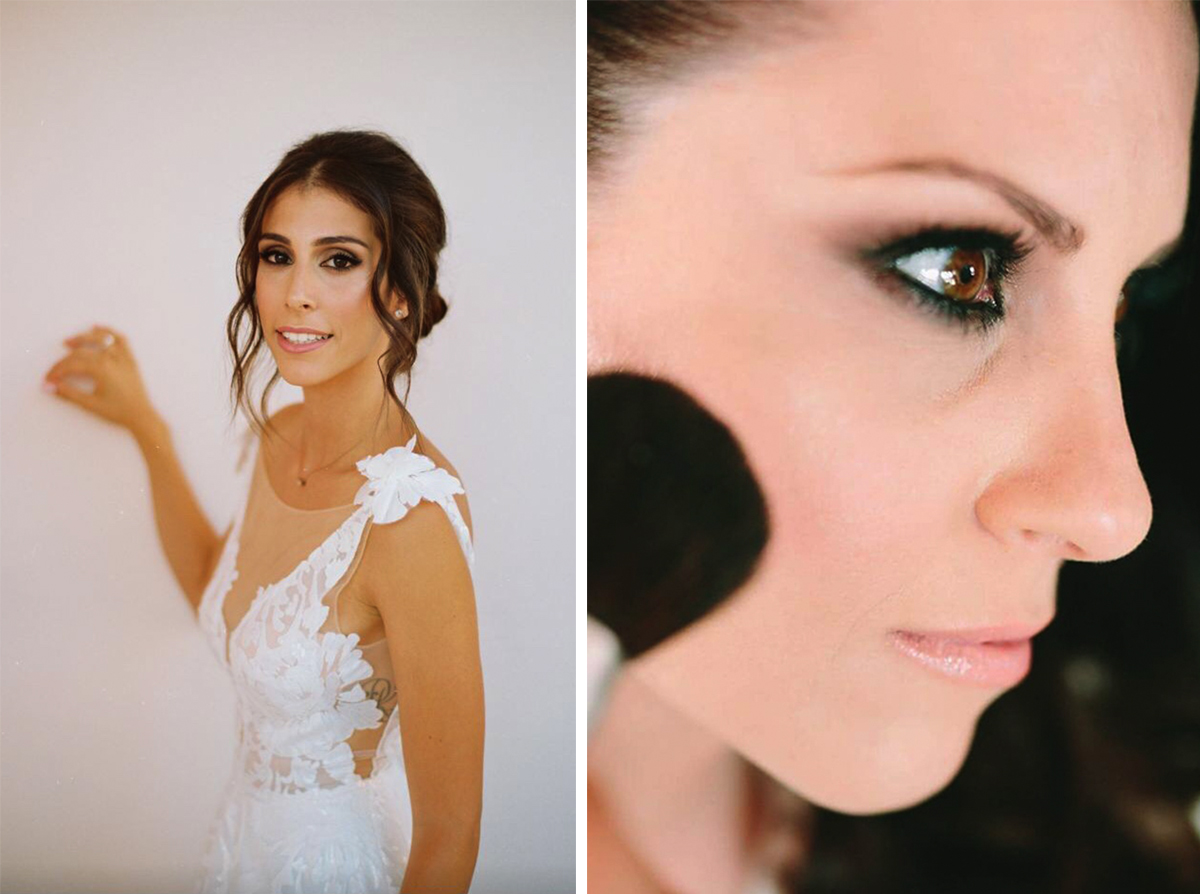 Trust the makeup artist
The makeup artist is a professional and is capable of recommending bridal makeup styles that suit you and also rejecting makeup styles that aren't a good fit. Listen carefully to the advice the makeup artist is offering you.
Get some rest
This is a very important day for your overall wedding look, so make sure you are well rested on the day of your bridal makeup consultation, be cooperative and enjoy the makeup trial as much as possible!
Relax
Stress is always distracting and you don't need it during your makeup consultation appointment. Relax and let the professionals do the best they can for you.
Be yourself
Don't change what your future husband fell in love with: Your personality and your own style. Therefore, ask for the best possible version of yourself and don't try to be transformed into someone else. Communicate with the makeup artist about the bridal makeup style you wish for on your special day and that will significantly help achieve the perfect look for you. Be as specific and descriptive as possible and let the makeup artist create the bridal look you always dreamed of!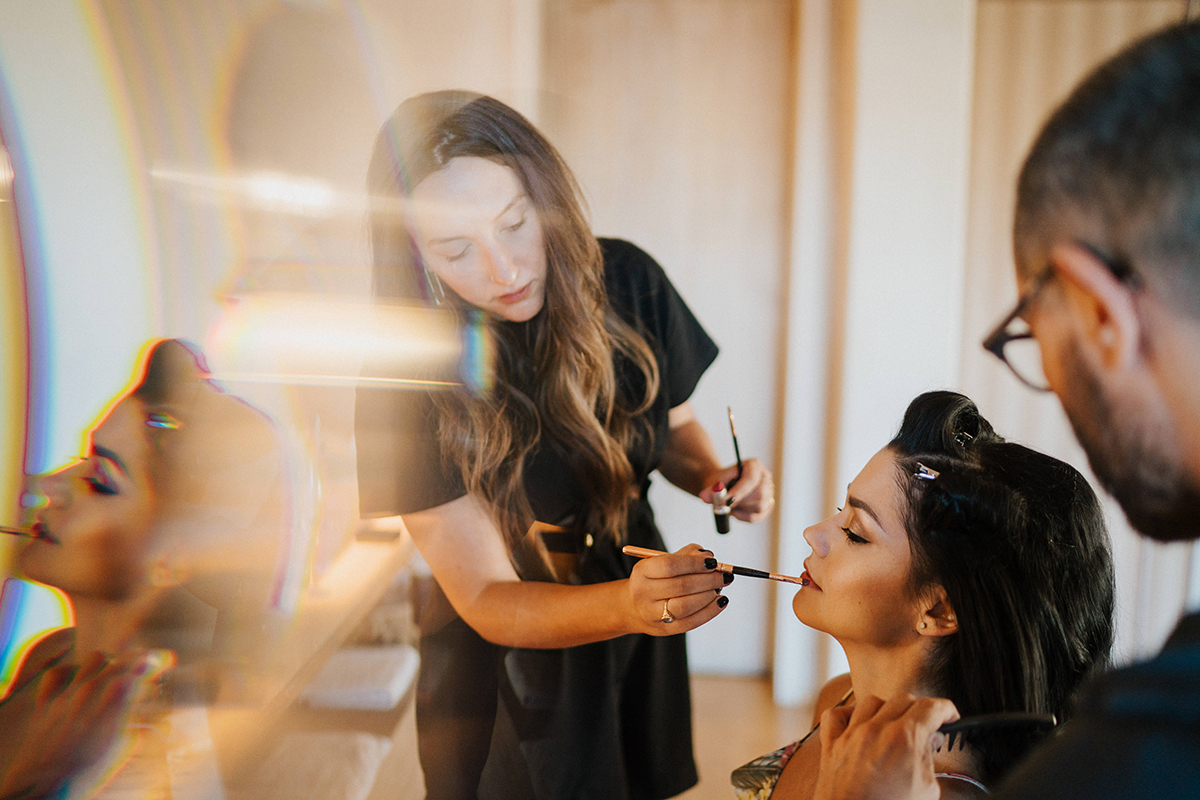 My mission in life is not merely to survive, but to thrive; and to do so with some passion, some compassion, some humor, and some style.
- MAYA ANGELOU -
Happy International Women's Day
Phaedra