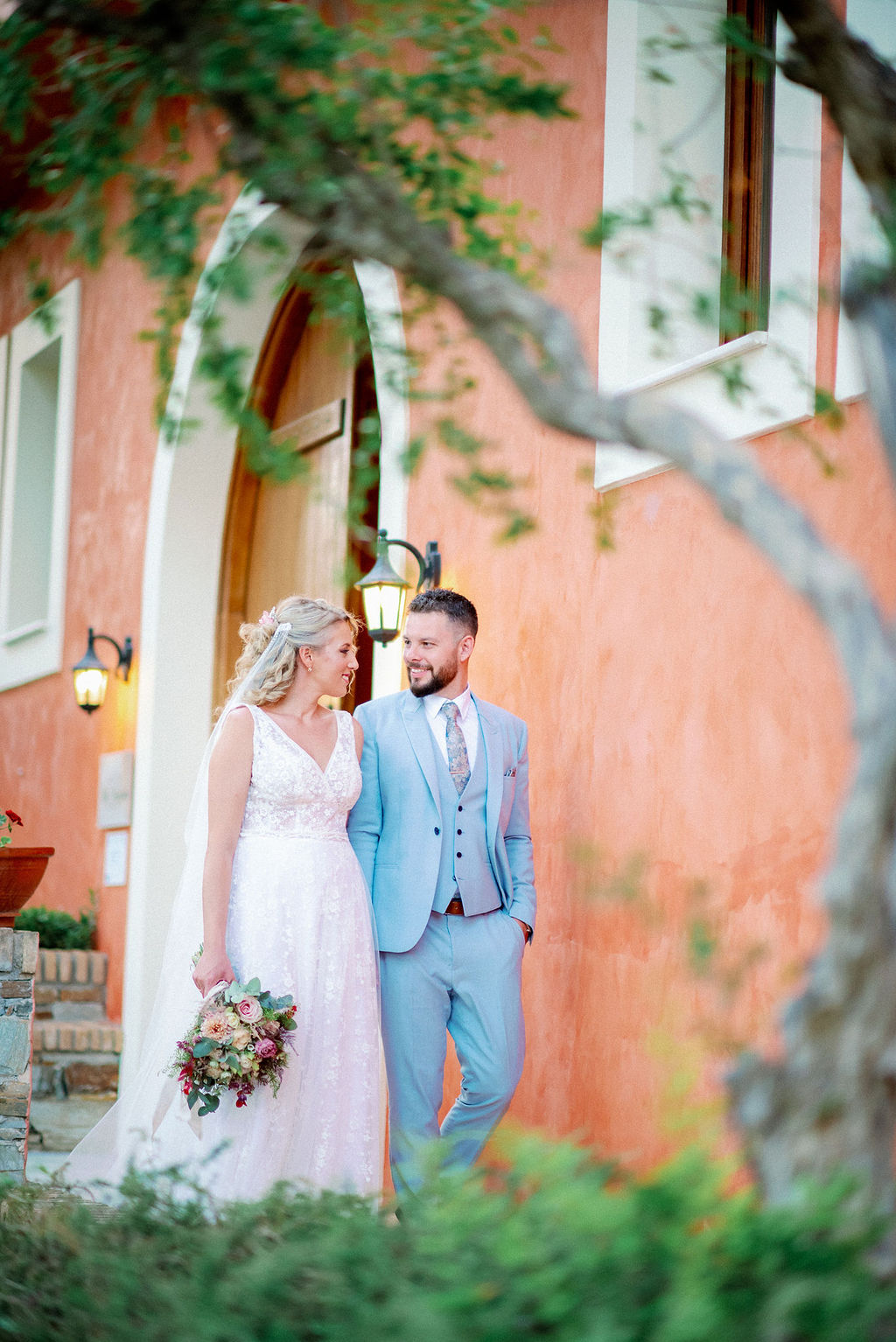 Charming and Amorous Terracotta-infused Wedding
in Villa Veneziano, Lefkada, Greece
ANGELIKI & KYRIAKOS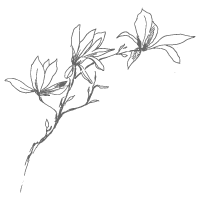 Not many things speak as many volumes when it comes to planning a wedding in LEFKADA as deciding to host it in one of the prettiest venues available on the island; V

illa Veneziano

. Our terracotta-infused celebration for Angeliki and Kyriakos wedding was equal part whimsical and romantic, curated around - what else?- their love story!
But let us tell more about this couple, that managed to get us over the heels smitten with their unique story. It starts in a transaction company where girl needs help with a project and boy comes to the rescue, swipes her off her feet, and together they're embarking on a lifelong adventure ever since. After a year of office courtship, late-night meetings, and lots of little moments in between, Angeliki and Kyriakos became inseparable, going on adventures together. It was in one of these adventures in Amorgos where Kyriakos popped the question one romantic (and tequila-infused) night and Angeliki said wholeheartedly yes! Ah - young, summer love. Is there anything equally sweet and romantic?
Along with dozens of ideas and their sweet nature, Angeliki and Kyriakos approached us, giving us the opportunity to design a get-away weekend for their friends and family to celebrate their commitment to each other on the stunningly beautiful island of

Lefkada

. The wedding celebration was to take place in

Villa Veneziano

and its picture-perfect premisses. The villa is set in a location with a classic Ionian Sea view, boasting a unique Venetian architecture along with a spacious design that's perfect for a wedding celebration. The villa combines a beautiful sea view and a unique green mountainscape (since

Lefkada

is equally green and blue) and the most stunning terracotta shades, something that inspired the whole concept and allowed us to incorporate all this warm-toned beauty in our design.
In the years we've been into wedding planning we have curated so many different types of wedding styles and themes that call on earthy décor but still maintain the charm of our fine art approach, utilizing natural elements to achieve each aesthetics' full potential. Believe it or not, it's possible for a single shade to speak to and work wonders across a variety of themes and that is terra-cotta. We were thrilled it was the villa's main color. We chose to incorporate it in the table design, with handmade ceramic placemats and copper candle holders that mimic the shade and add just enough glow and romantic ambiance. The artistic floral decor in creamy whites and sweet berry hues complemented this haute alfresco setting beautifully! One of our favorite touches? The fairy lights, of course, that give a warm atmosphere to any backyard wedding celebration. After the dinner, the party moved to the upper patio of the villa with signature cocktails and lots of mingling and dancing - the epitome of a summer celebration.
On the wedding stationery as well as the guest gifts, made from marble sourced in the island of Thasos, we chose to work with incorporating the villa outline to make it really special for everyone to remember in the years to come, as well as set the tone for the celebration. All the details were curated in an effortless yet completely stylish manner, to highlight the atmosphere of a summer wedding in Greece, as well as give a high-end and fine art feeling. It's the balance that makes or breaks a day for us and this wedding day made us fall in love with

villa Veneziano

once more.
We were so inspired to see Angeliki and Kyriakos celebrating so warmly. It's always emotional seeing our couples glow their brightest on their wedding day, looking their best, feeling their most in love, and knowing this sets the tone for the rest of their life together. It was a lovely night tailored perfectly to allow everyone to see and experience Angeliki and Kyriakos's love. For us, that's excellence. We are so happy we got to be a part of such a warming love story, hoping it will inspire all brides and grooms-to-be for their own wedding day!
VENDORS
Wedding planning, design & styling: Phaedra Liakou | Photographer: Lefteris Kalampokas | Videographer: White Filming | Flowers: Arximandritis Lampros | Stationery: Manousenia Design | Catering: Mamalis Catering | Music, Sound & Lighting Production: G Sound & Lights | MUAH: Katerina Theocharis | Wedding Dress: Luccia B | Bridal Shoes: Floradeasoka | Groom's Attire: Hugo Boss | Wedding Cake: Black Patisserie | Venue Villa Veneziano