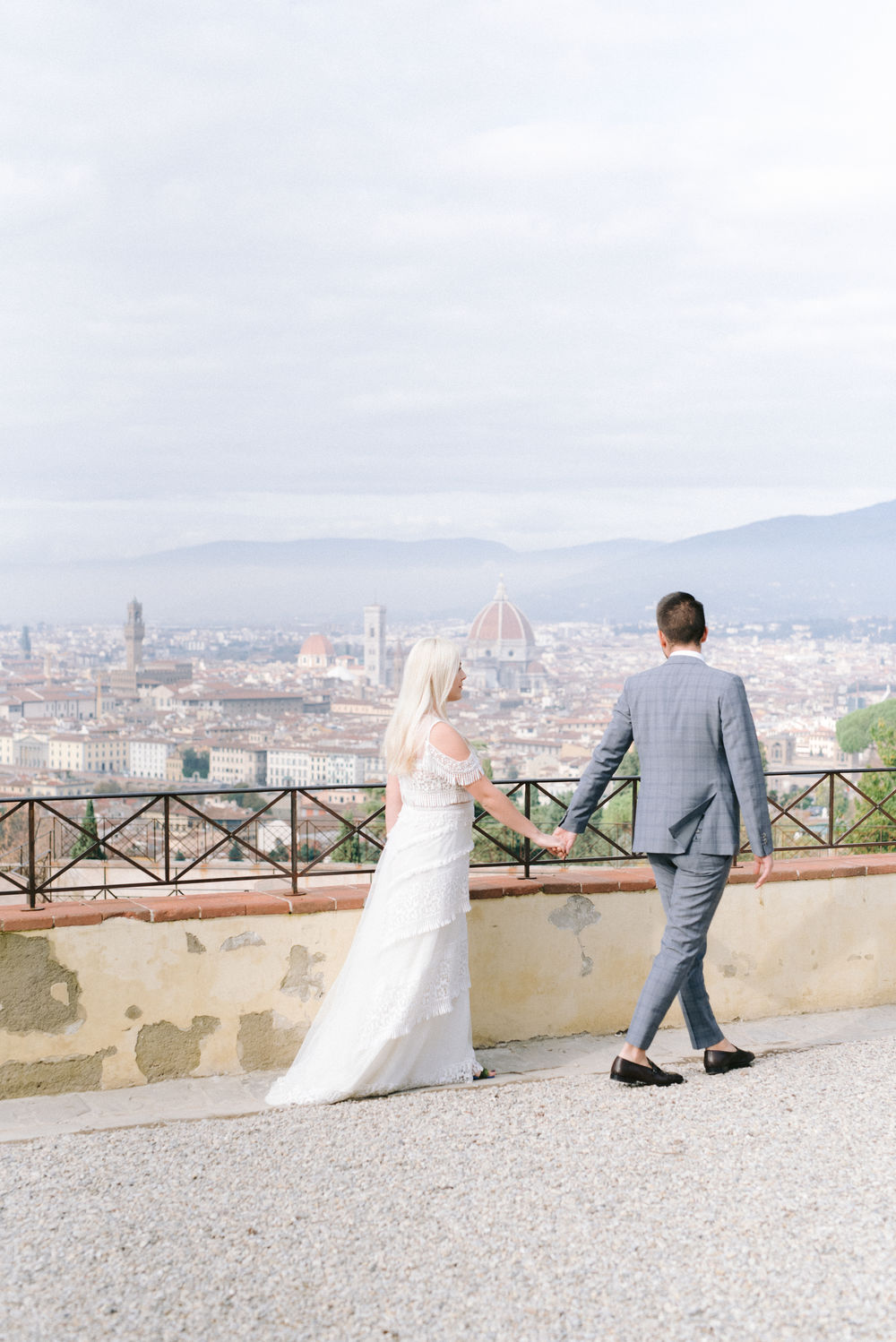 AN URBAN CHIC ELOPEMENT IN FLORENCE
ANASTASIA & KONSTANTINOS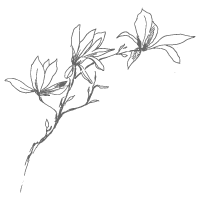 As seen on LoveNozze
Anastasia and Konstantinos decided to elope in Florence before their Big Fat Greek Wedding in Greece. They've always been in love with Italian art and culture. They could not choose a better destination for their elopement. The Tuskan City is a symbol of beauty and artistic excellence.
We started the day from the "Holy Gates" cemetery, where the view of the city is breathtaking. There, in front of the San Miniato al Monte the couple exchanged their vows. Konstantinos started his vows with the title of an Italian film by Leonardo Pieraccioni "Ti amo in tutte le lingue del mondo" and after that everything became so emotional!
Our couple was so fashionable and they blended in with the crowd perfectly. Anastasia's boho chic wedding dress matched perfectly with her leather jacket and Konstantinos looked so stylish with his modern Italian suit.
We had no plans for the day. The couple, me and our photographer Lefteris Kalampokas, all new to Florence. We tried to keep the day calm, easy going and spontaneous. A romantic walk, relaxed, full of love. A kiss in front of the famous Ponte Vecchio. Hand in hand walking down Piazza Della Signoria. A stop for a pizza and our favorite Italian gelato.
Lefteris captured all the beauty of their love and brought out the emotions were already within. We all enjoyed every moment of the day. Whether you call it, Florence is the right place to celebrate love!
VENDORS
Wedding planning, design & styling: Phaedra Liakou | Photographer: Lefteris Kalampokas | Wedding dress: Creations Andreadis Yiannakis | Groom's Attire: Hionidis Mankind