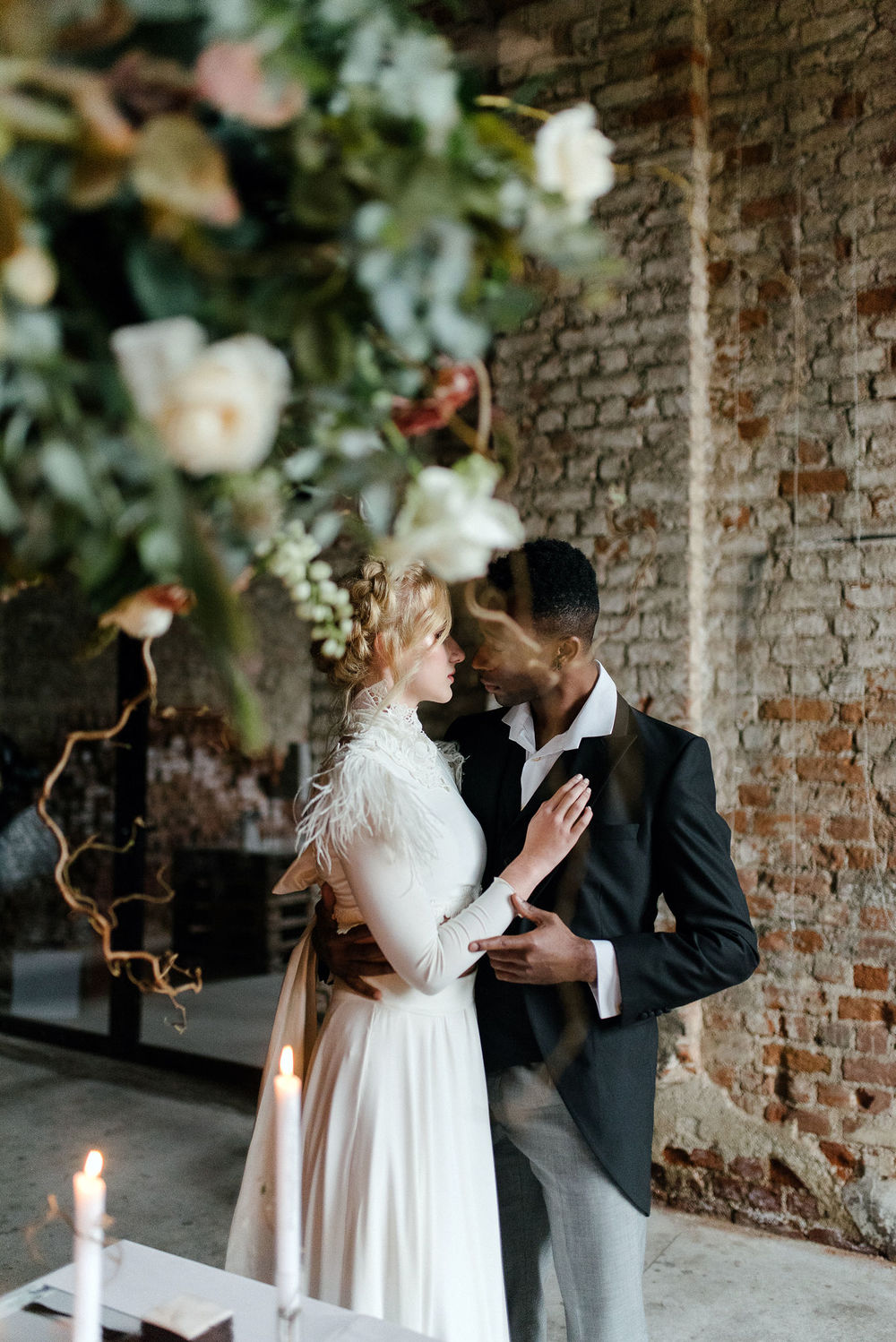 THE SPIRIT OF LOVE
A DELICATELY DECADENT SHOOT IN THESSALONIKI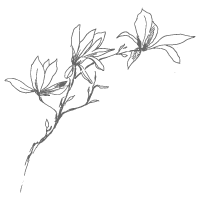 As seen on Cover Winter Issue of Ellwed Magazine, Amber and Muse, Wedding Academy Trend Report 2020, Boho Weddings
Find your style and let it shine on your wedding day is what we always say, and with temperatures falling below Z, we couldn't find a better niche than a "ready to get the stylish treatment" venue like Block 33 in Thessaloniki. \One New Year's resolution realized: this delicately decadent editorial will bring you right to what your wedding is actually all about: The Spirit of Love.
FLOWERS & BOUQUET
The Bloom Update: Consider wild ways to play up your wedding flowers. You've probably heard of a bed of roses, but what about a cloud of Autumn leaves, Scabiosas, Protea, Lysianthus, Hydrangeas and Chrysanthemums? And of course, David Austins. For a clutch that's sure to energize your walk down the aisle an according resplendent display of buds is a definite must!
COCKTAILS
Raise Your Glass: In lieu of standardized glassware present your guests with their individual slings. Have your pick of the liquor as there are so many ways to stir up a signature in-season wedding drink, and upgrade your toasts.
FAVORS
Fragrant favors: Give attendees the royal treatment with an assortment that's almost too pretty to light. Scents of Winter like Pine Tree of Light, Exquisite Almond, Amber Balm, Baies and Tuberose are dim-free way to thank them for coming.
TABLESET
A moveable feast: A centerpiece doesn't have to be the only thing on the table getting in on the fun. Transparent, light-reflecting, and delicate, Lucite can go beyond your ghost chairs into sculptor-paste trimmed dinnerware, menus and escort cards that steal the show.
STATIONERY
Loving Paper: One way to make an instant impression with your wedding invitation suite? On-palette inspired hues, delicate blooms and sculptor paste are instant stunners, as they always bring an extra dose of elegance to wedding details for a timeless celebration.
CAKE
Sweet winter tooth: One of the best things about getting married sometime in winter: Plenty of fun seasonal touches to incorporate into your wedding. Case in point: There's nothing more festive than a winter wedding cake adorned with twigs.
FASHION
Snow Queen: Set against surreal snowlands or the city limits of a sparkling, frosted streetscape, winter wedding style lends itself to an otherworldly approach. Think of a two-piece gown encrusted with breathtaking embellishment, decadent beading and plumes!
Mister Darcy: Even the most dapper dresser may hesitate before making a decision about what to wear to his wedding. For a formal wedding, the three-piece is a reliable classic that has defined style icons across the decades, from Humphrey Bogart to Frank Sinatra to George Clooney.
Cinderella shoes: Nothing pulls a bride's look together like a gorgeous pair of shoes. It's clear to see why a sheer pair of bridal kicks is an aisle favorite. Block heeled, they offer more support and stability than their stilleto counterparts and are a sure dancefloor saver.
TROUSSEAU & ACCESSORIES
The statement: When it comes to making a statement on your wedding, jewelry can be your best friend. If you're someone who gravitates towards earrings, know that wow-worthy danglers are some of the best ways to add a little something extra to your big-day look.
The essence: If there's only one time you decide to splurge on a fragrance, it should be on your wedding. You want a special scent in honor of the huge milestone, especially because it will certainly conjure up good memories of your wedding day for years to come.
MAKEUP & HAIR
Snowdrop beauty: All over illuminated skin, nudes and wisp eyelashes are one way to elevate "natural" makeup to black-tie-ready status. Focus on your eyes with a healthy dose of luster shadow, warm metallics and long silk for soft sexy smolder.
Un-tangled: This always-in-style accent is the perfect addition to just about any bridal beauty look. Sporting a wispy updo comes with a secret: To prevent a Dutch maid braid from looking to "done" pull out a few strands to frame your face.
VENDORS
Wedding planning, design & styling: Phaedra Liakou | Photographer: Lefteris Kalampokas | Coordination: Ellwed Magazine | Stylist: Setty Lepida | Florals: Kipos Kalou | Invitations & Stationery: Manousenia | Hair & Make up Styling: Elissavet Makeup & Hairstyling | Jewellery: KK Jewelry Lab by Katerina Kouloubourou | Ring Boxes: The Mrs. Box | Men's Shoes: TAILOR Bridal Shoes: ZARA | Wedding Dress & Groom's Suit: Teti Charitou - Haute Couture | Trousseau: Acqua di Parma Favors, diptyque | Models: Top Class Management | Chef Patisserie :SWEETARTSTORIES | Lighting Production: Nikos Xatziioannidis Music & Events | The Bar Catering: Petit Camion | Video: MathBeats | Venue, BLOCK 33