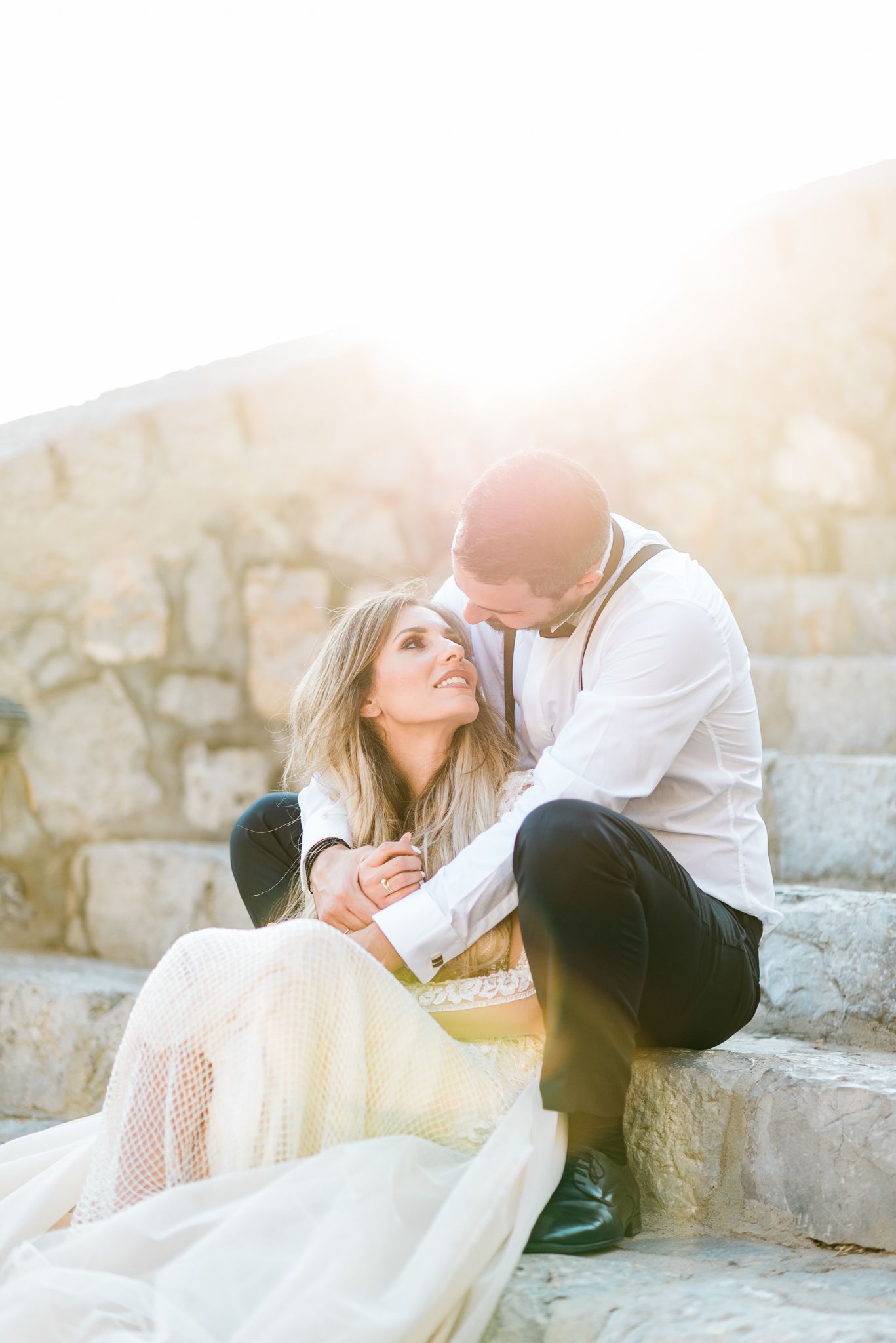 ELEGANT DESTINATION WEDDING IN AEGINA
KATERINA & DIMITRIS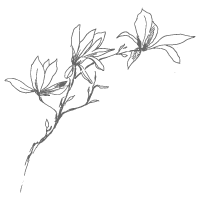 As seen on Bajan Wed
Just a few steps from the capital of Greece, the island of Aegina filled to the brim with prestigious mansions and weekending dens has for ages served as a cosmopolite Athenian hub. Taking a day cruise to the easy-going isle of the Saronic Gulf may have been the perfect incentive for two lovebirds to unwind, but Dimitris had so much more in store for his beloved Kate.
Creating the ultimate moment where you get to open up and seal your love before the big day may seem overwhelming, so Dimitris asked for my help to make sure this day would stand out in Kate's memory. What better place to pop the question than the majesty of an impressive, neo-gothic tower, whose architecture was inspired by the Tower of London. I'm talking of course about the, the jewel of Aegina soaked in history, with a fair share of its beauty having shone on the Silver Screen.
Thinking ahead, putting the couple's feelings into both words and actions we designed a minimal suite based on the elements of the Tower's bridge and its courtyard. There is nothing in the world like knowing why and how you are loved, and we wished to help the couple breathe this vision into life, not only by creating a beautiful memory, but a tangible representation of their proposal story, and a truly special gift that will be treasured and passed down for generations, their vows to each other.
What began as a romantic couple shoot came to be their own poignant moment where Dimitris winked and put the ring on Kate's finger and sealed the deal with a kiss. Emotional as it gets? We think so too!
And the big day finally came! We all wish we could spend some sun filled days on a Greek island! So naturally, we have dreamed of what it would be like to say "I do" there too! Katerina and Dimitri's destination wedding in Aegina was beyond that... straight out of a fairytale!
We choose a little church on the beach for the religious outdoor ceremony and for the reception Tower of Rallis was the perfect scenery for their party! And when the wedding is taking place in a Greek island then a traditional horse carriage is exactly what you should have! Inspired by the Island of Aegina Manousenia designed a clean, all white invitation perfectly matched with blush details. Keep it simple but yet elegant... Simple doesn't mean boring. With a clean look we created a unique style in a more subtle way with white hydrangeas, peonies, juliet david austin roses, cappuccino roses, lisianthus, olive brunches. To welcome the quests we used local products made of pistachio. A Cocktail Van Bar took it's place in front of the dance floor and it never stopped serving the most inspiring signature cocktails! Last but not least, Romeo, their dog, stole our hearts!
Hydra is one of the most romantic destinations in Greece. Above all the banning of cars and the use of around 500 donkeys as means of public transportation explain the reason why Hydra preserved it's distinctive atmosphere through the passage of time. And Katerina and Dimitris choose to have their first photo session as a couple this beautiful island! When a couple chooses to share their love story with you the experience is unique. And during our trip to Hydra with our photographer Lefteris Kalampokas we witnessed so many unforgettable moments!
VENDORS
Wedding planning, design & styling: Phaedra Liakou | Photographer: Lefteris Kalampokas | Videographer: Aggelos Lagos Filmmaker | Floral Design: Red Box Days | Stationery: Manousenia Design | Music, Sound and Lighting Production: Nikos Xatziioannidis | Make-up Artist: Vaso Nakopoulou | Hair Stylist: Vasilis Boulouvasis | Bridal Dress: Galia Lahav | Bridal Shoes: Casadei | Groom's Attire: Giannetos | Bar catering: T2 Van Bar and Petit Camion | Rentals: Tore Event Furniture