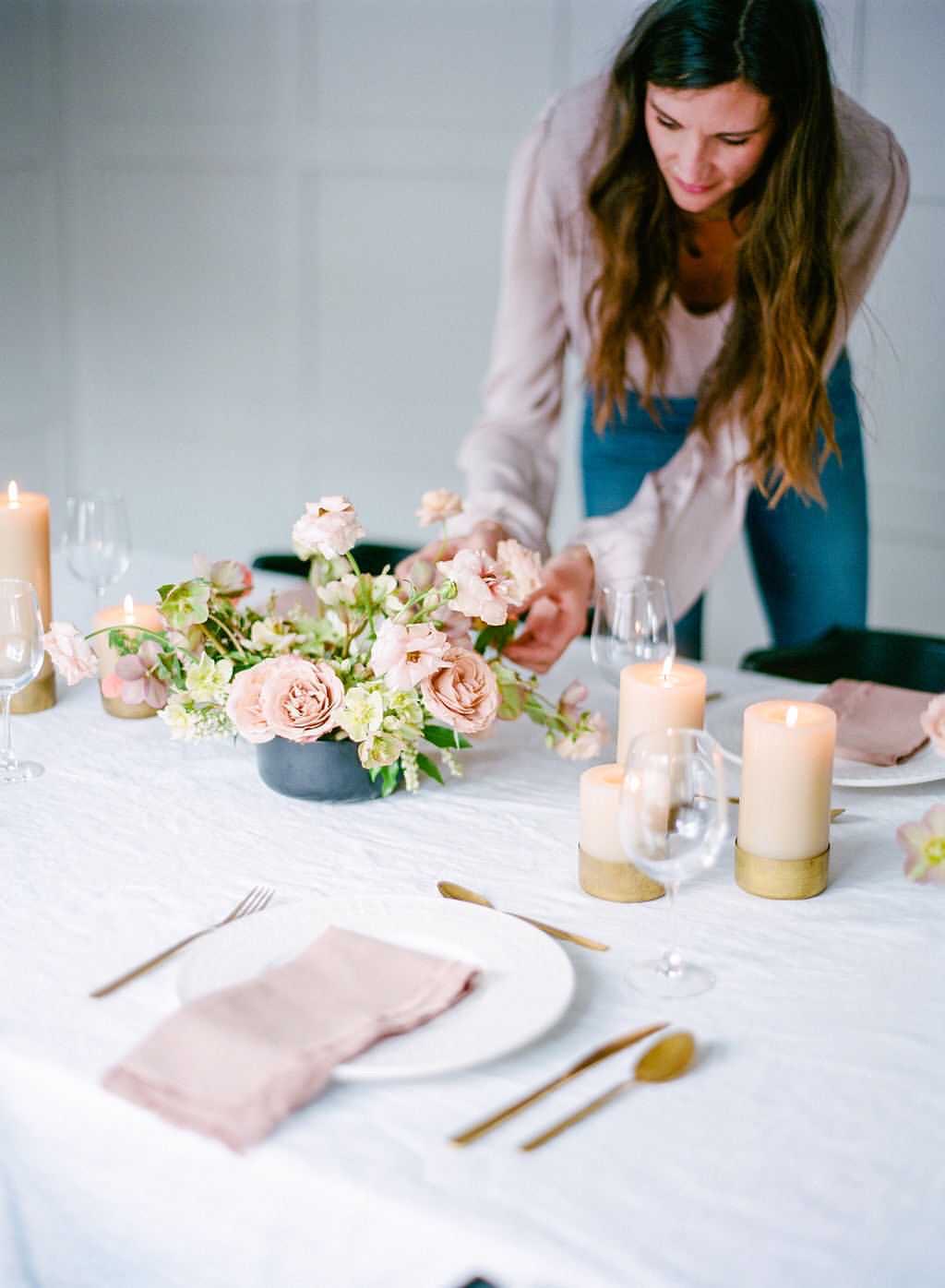 in CONVERSATION / WEDDINGS
with LIZ GRIFFITH
SILOH FLORAL ARTISTRY
EVERYTHING YOU WANT TO ASK YOUR FLORAL DESIGNER BEFORE YOUR WEDDING DAY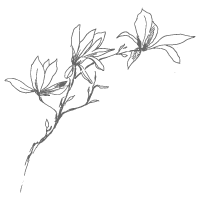 Find out what to learn about your wedding flowers before the big day
You Saved the Date and you found the ideal venue for your wedding day. Now it's the time to have a better idea of which flowers you wish to showcase on the big day. We spoke with Liz Griffith, owner and founder of Siloh Floral Artistry, an international design studio specializing in destination wedding and event floral design. She believes floral design is a unique art form with constantly evolving living elements that draw people to see a deeper beauty in the world. Keep these questions in mind to help you settle your decision about your floral designer and the florals of your dreams!
.1. Are a wedding Floral designer and a wedding florist one and the same thing? What are the differences?
For me it is less important the label of floral designer vs wedding florist. What matters is the approach to creating floral arrangements - treating each event as an opportunity to build thoughtful and artful pieces that evoke emotion and move people. I want them to feel, to see and to experience beauty - that is the real goal.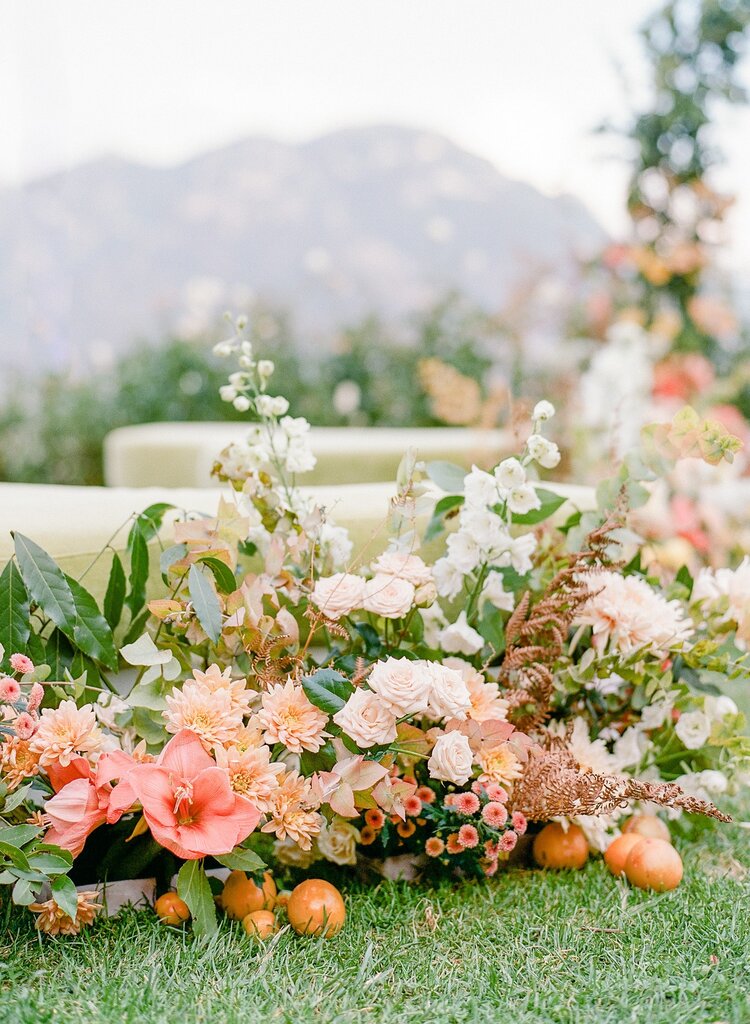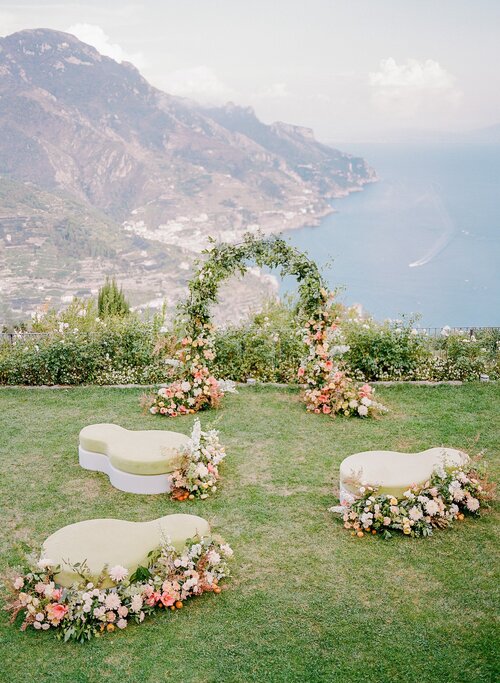 2. What do most brides and grooms don't know right from the start when they contact a floral designer?
Oftentimes I think there is a misconception from couples about the cost of flowers. Pricing doesn't just include the flowers themselves, but in reality, there is so much more that goes into floral design. There is the creative concepting process, developing sketches and renderings, ordering, sourcing materials, design, installation, loading/unloading, transport, and an entire team of people that all need to be taken into account to bring the decor vision to life for a wedding or event.
3. Wedding planning takes over 500 hours of work for the entire vision to come to life. What is the time a floral designer needs to complete a scheme?
This completely depends on the scope of the floral design and event. The majority of the work comes with all the planning and preparation on the backend versus the actual design and installation that occurs during the wedding week. It takes hours to craft a floral order, source vases/candles/tools, fabricate custom structures and organize a team. For most of my events, my clients book 6-9 months in advance and there is work to be done every week in order to best prepare for them.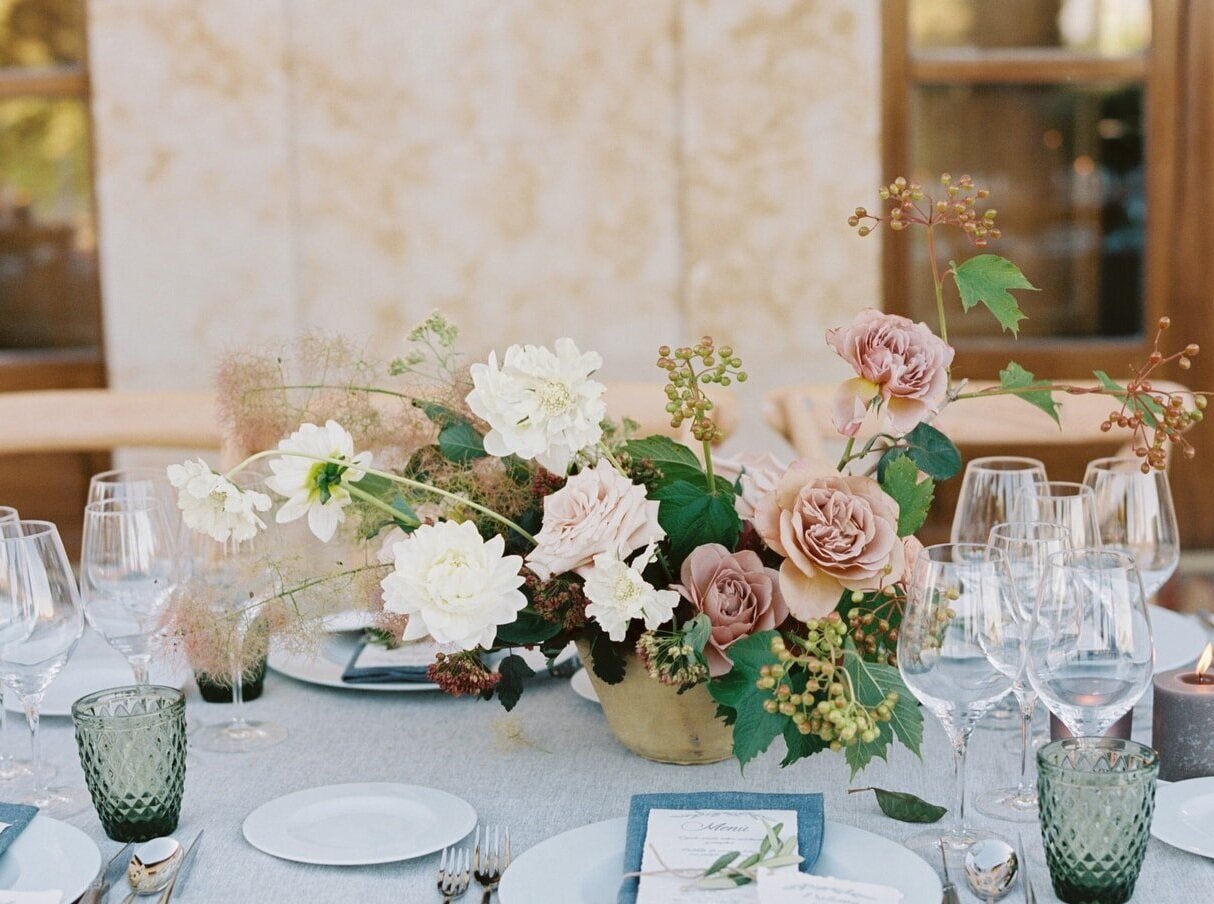 4. Why should a couple invest in a floral designer?
Floral design can completely shift the entire mood or vibe for a wedding. It is one of the more prominent parts of the wedding day that couples and guests will remember and get to relive through photos for years after the wedding. An amazing floral designer can capture the personal taste and style of the couple and express that through the color palette, movement, and texture of the flowers on the wedding day.
5. Should a couple contact you first or their wedding planner?
Wedding planner! One of the best things that a couple can do is hire an amazing wedding planner who they fully trust to build the best creative team possible. Then that wedding planner should partner up with a floral designer to curate all the design elements. It is so crucial for me as a floral designer to team up with a planner who has parallel style and good creative synergy because that is where the magic happens!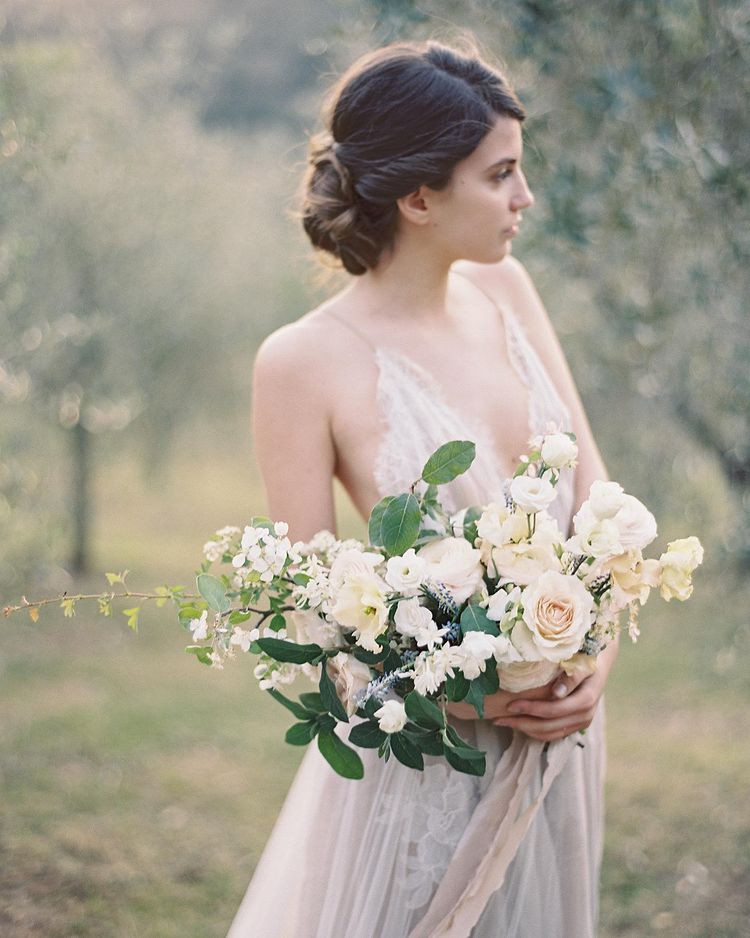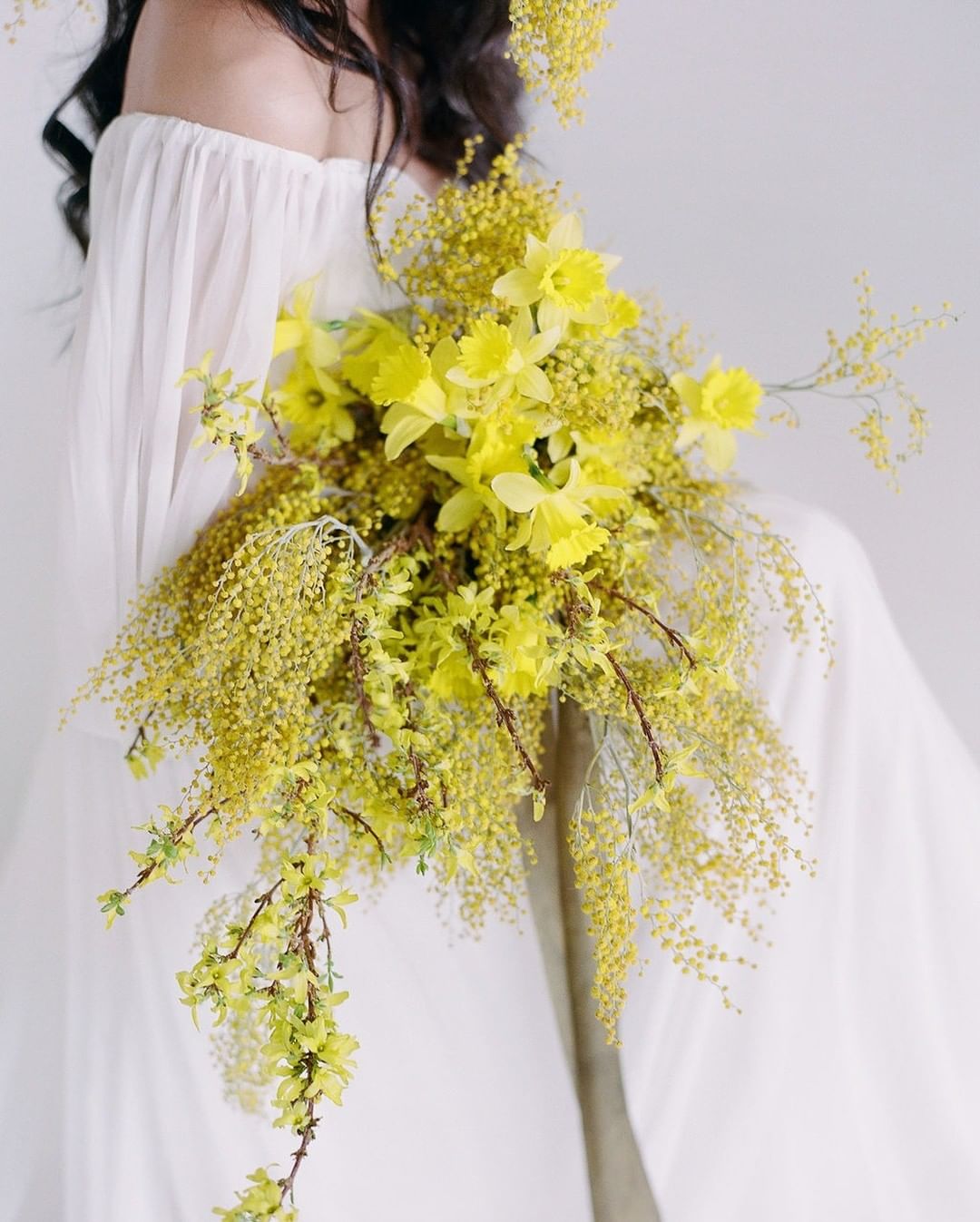 6. Does a wedding Floral designer travel to be present at a destination wedding?
It is a priority for me to be present at all of my couple's weddings. Since floral design is such an artistic expression, I want to make sure that the couple's I work with trust me and my team to bring to life the vision we have spent months curating. I also want to be able to give my brides & grooms a big congratulatory hug on their wedding day. Lots of my couples become close friends of mine through working for months together planning their wedding day.
7. Let's discuss seasonal blooms. As wedding planners we know that several popular flowers are out of season in some places of the world and in season in some others. What is your advice to brides concerning seasonal blooms?
My advice is always to make sure the flowers I use make sense with the season, location, and atmosphere of the wedding. By using seasonal blooms, it is possible to create an effortless, cohesive, fluid, and organic style for the wedding that fits the time of year and the natural surrounding landscape. For this reason, I am always researching, planning for, and adapting my initial vision to the specific season and location. It allows me to collaborate with local farmers or growers in the region and make sure I have the most beautiful and healthy product for my clients. I also highly value letting the flowers be as they naturally are. By using seasonal ingredients, there is no forcing blooms to be something that they are not.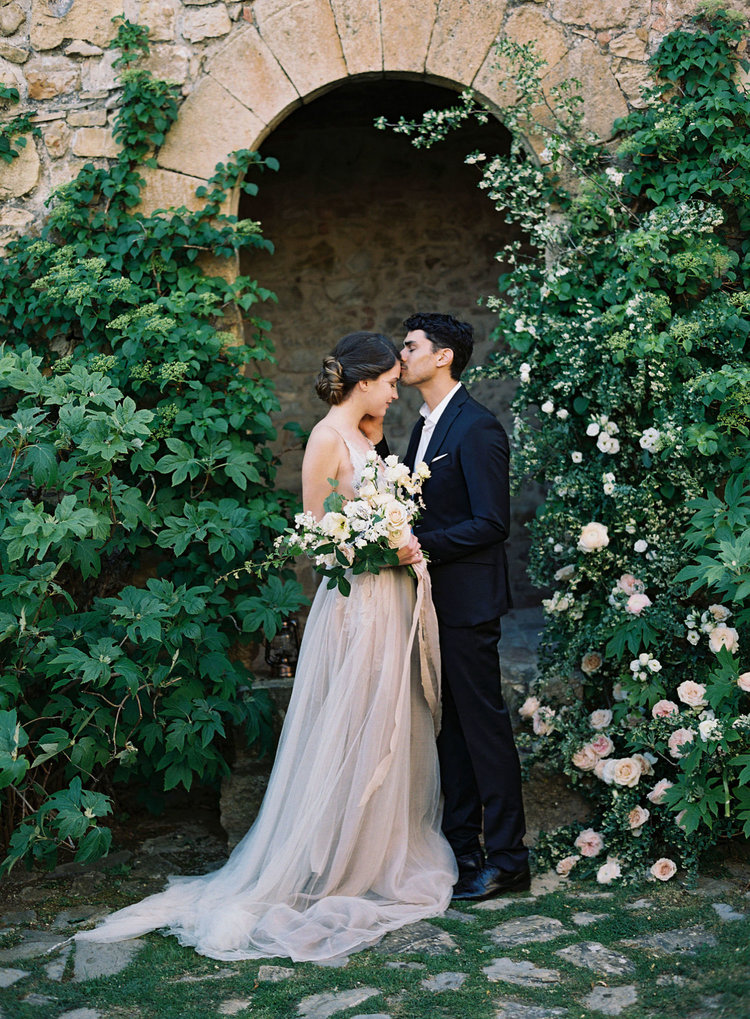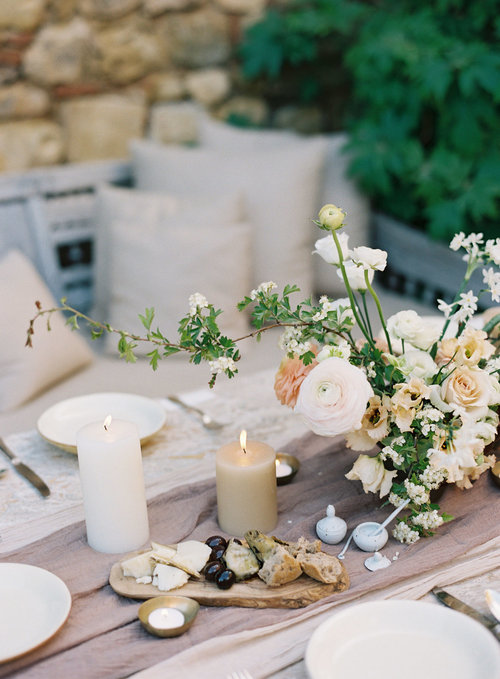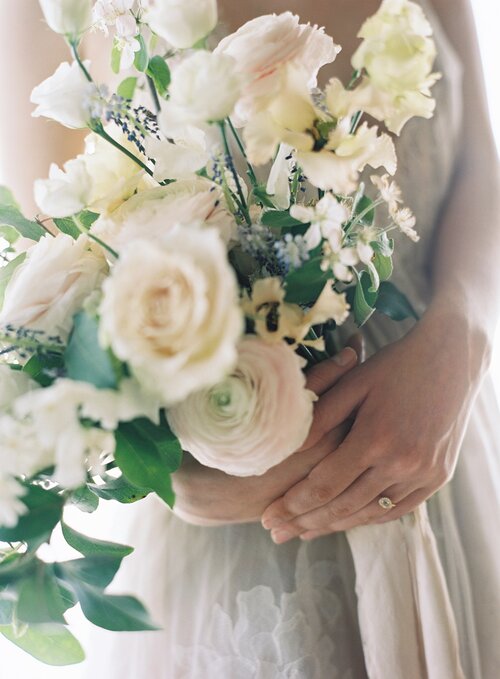 Images are courtesy of Siloh
8. What is your opinion on wild flowers and locally foraged flora, such as grasses, herbs and fruit?
As long as they are foraged responsibly and carefully, adding locally foraged flora to my designs is one of my very favorite parts. The foraged foliage, fruits, and branches always elevate the design, giving it that extra dose of intrigue, and help create an important connection between the wedding style and the natural existing landscape.
9. Have you ever designed a floral scheme you're particularly proud of? Tell me about it!
This is a tough one to answer, as my favorite changes by the day. Personally, I am always partial to earthy tones - terra cotta, rust, mauve, hazelnut, caramel, etc. I love to create the color palette on a wide spectrum with tones that naturally blend and bleed together. But then again, give me some amazing vibrant yellow tones and I just feel happy. It's too impossible to choose.
10. What is your most precious advice for brides 2021 when it comes to designing their arrangements?
After such a hard and unpredictable year with having to adapt or extend wedding planning, my advice for approaching floral design is to be flexible and adventurous. Take risks. Don't get caught up on traditional or expected wedding design but let your wedding be a fun, vibrant, and surprising celebration for you and your guests. Experiment with some fun installations and statement pieces and then party your heart out!
11. Where do you draw most inspiration from?
I am constantly drawing inspiration from what I see or experience around me, whether that be rock formations, architecture, paintings, food or landscapes. Nature is the best designer.
Siloh is inspired by the word silhouette. A silhouette has shape, texture, and movement that evokes different emotions and meaning for each person. Just as a painting or a sculpture inspires and moves people, I believe floral design is another art form that has the power to awaken memory, affection, and wonder. A silhouette is also a shadow of a true object. I believe all beauty, art, and design in this world are just shadows of something greater - a truer, richer, fuller beauty.