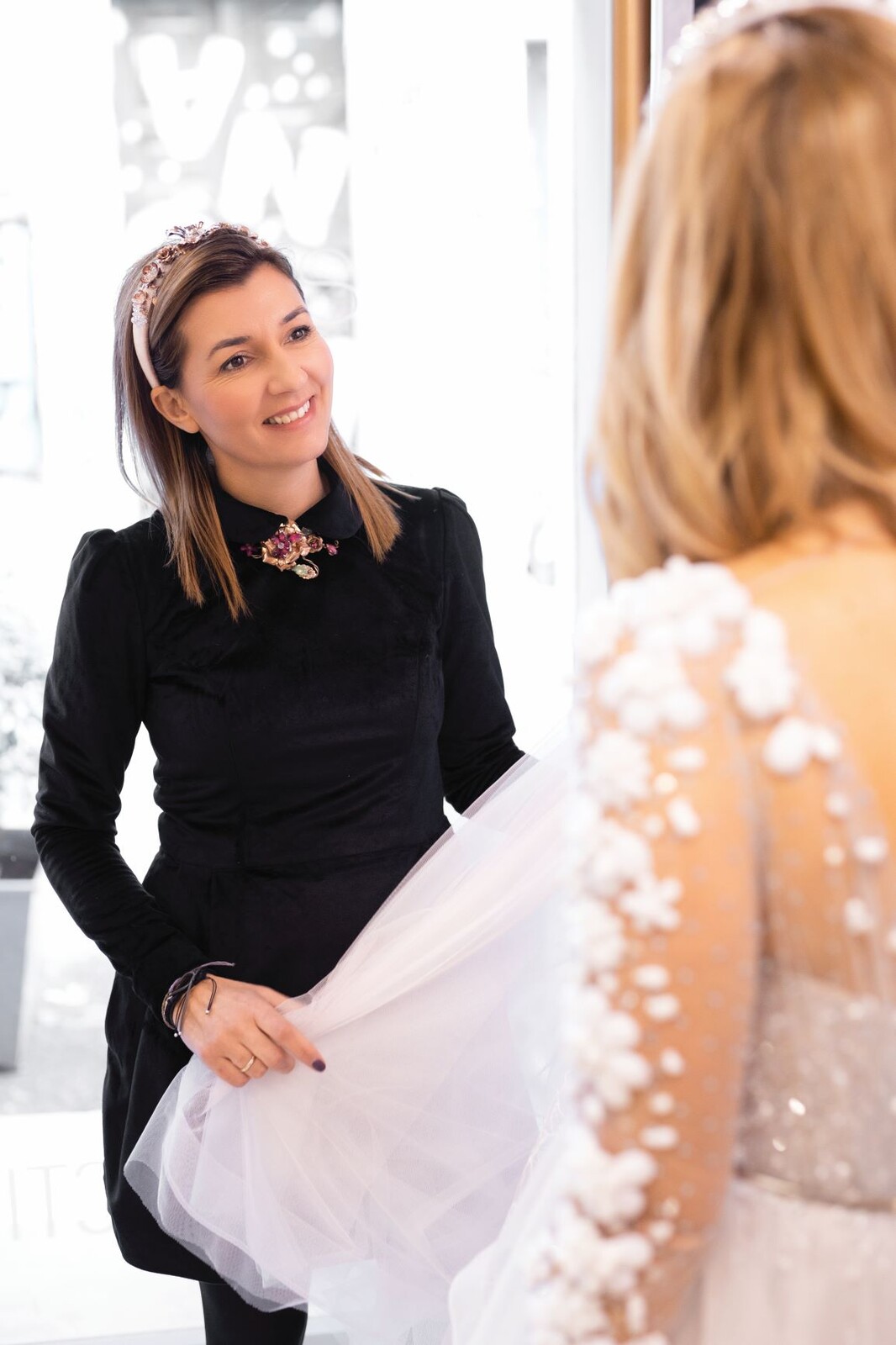 in CONVERSATION / WEDDINGS
Everything you need to know about getting a made-to-order WEDDING DRESS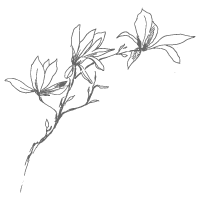 Made Bride by Antonea bridal atelier is one of the most reliable brands in handmade wedding dresses in Greece. In charge is the designer and owner of the brand Dimitra Antonea, with perennial, continuous and consistent presence in bridal gowns creation. She holds the brand for over than 12 years and during those years she has helped hundreds of brides-to-be to find the dress of their dreams, offering them a personalized experience.
The real brides that trust her and wish to wear her creations, are able to choose between designs of her exclusive collections that delivers annually or creating a variation of the original design just for them. Her creations derive from her youthful enthusiasm and the flexible styles she uses are shaped in unexpected and imaginative combinations. Her personal contact with every bride in particular, manages to create a relaxed and friendly atmosphere guaranteeing the uniqueness they deserve for the choice of the most important dress they are going to wear in their lives.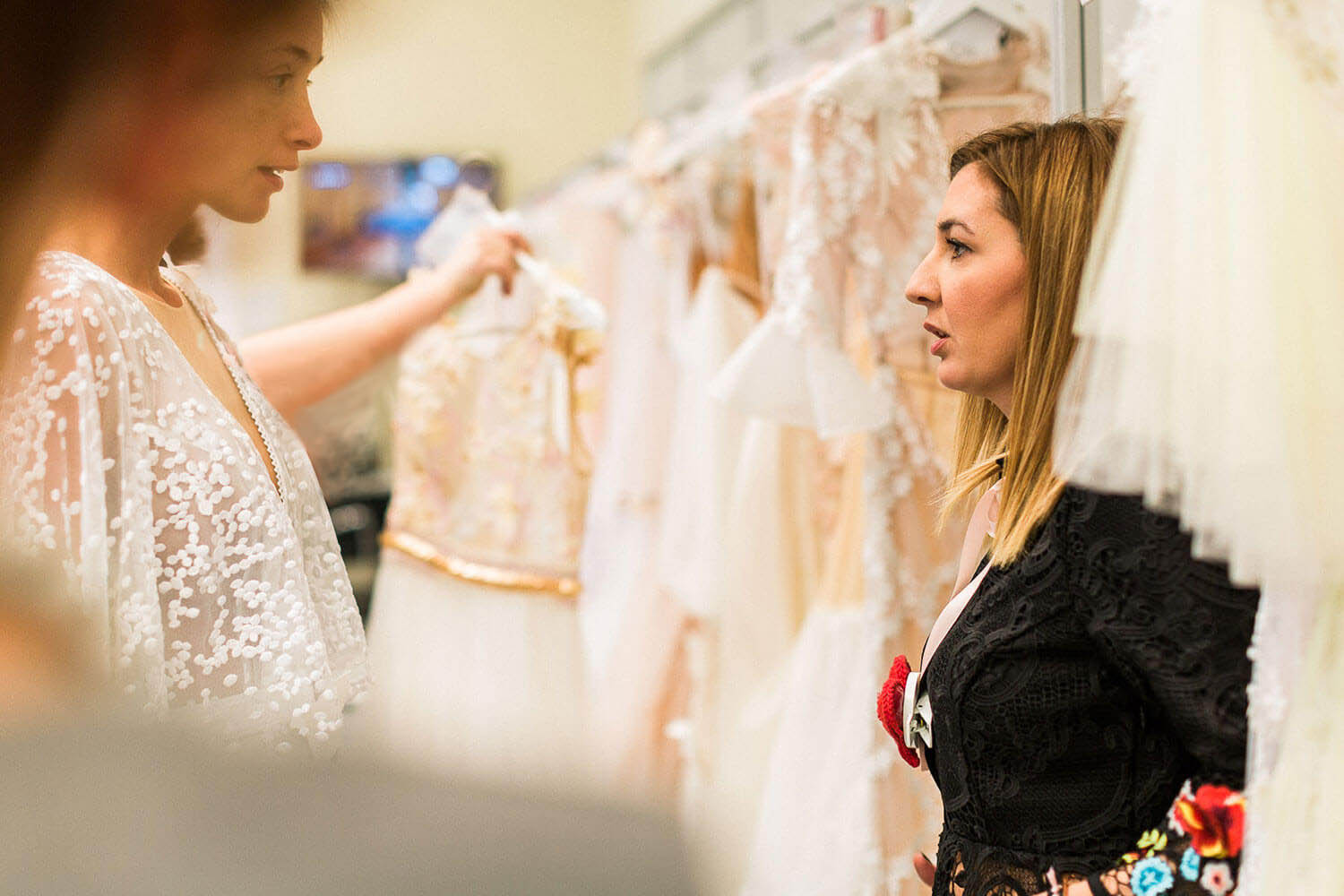 What should a bride do first if she wants to get a custom gown made?
First of all, she has to research who are the designers that create custom made wedding dresses and book appointments to visit them. Personal contact with the designer is important, as custom made procedure is something that the designer and the bride work together on and has to be a nice experience from the beginning to the end. Once she finds the one that there is chemistry between them, she has to trust him/her and be open to suggestions. A designer works with so many brides and has the experience to foresee what styles are the best for them.
What is the custom gown design process like?
On our very first appointment we try on some sample dresses of the collections. At this point there are two options: she's either happy with the design as it is, or she needs some alterations (a different fabric, another belt, different neckline or sleeveless if it has sleeves on etc.). In both cases, we start to create the dress from scratch for her and on our second appointment there is just a preform dress on her own measurements in order to achieve perfect fitting. The third appointment is the most fun as this is the point where embellishments and details are put on the dress and the forth appointment is the last one, where we check that everything is perfect and the dress can be delivered to the bride.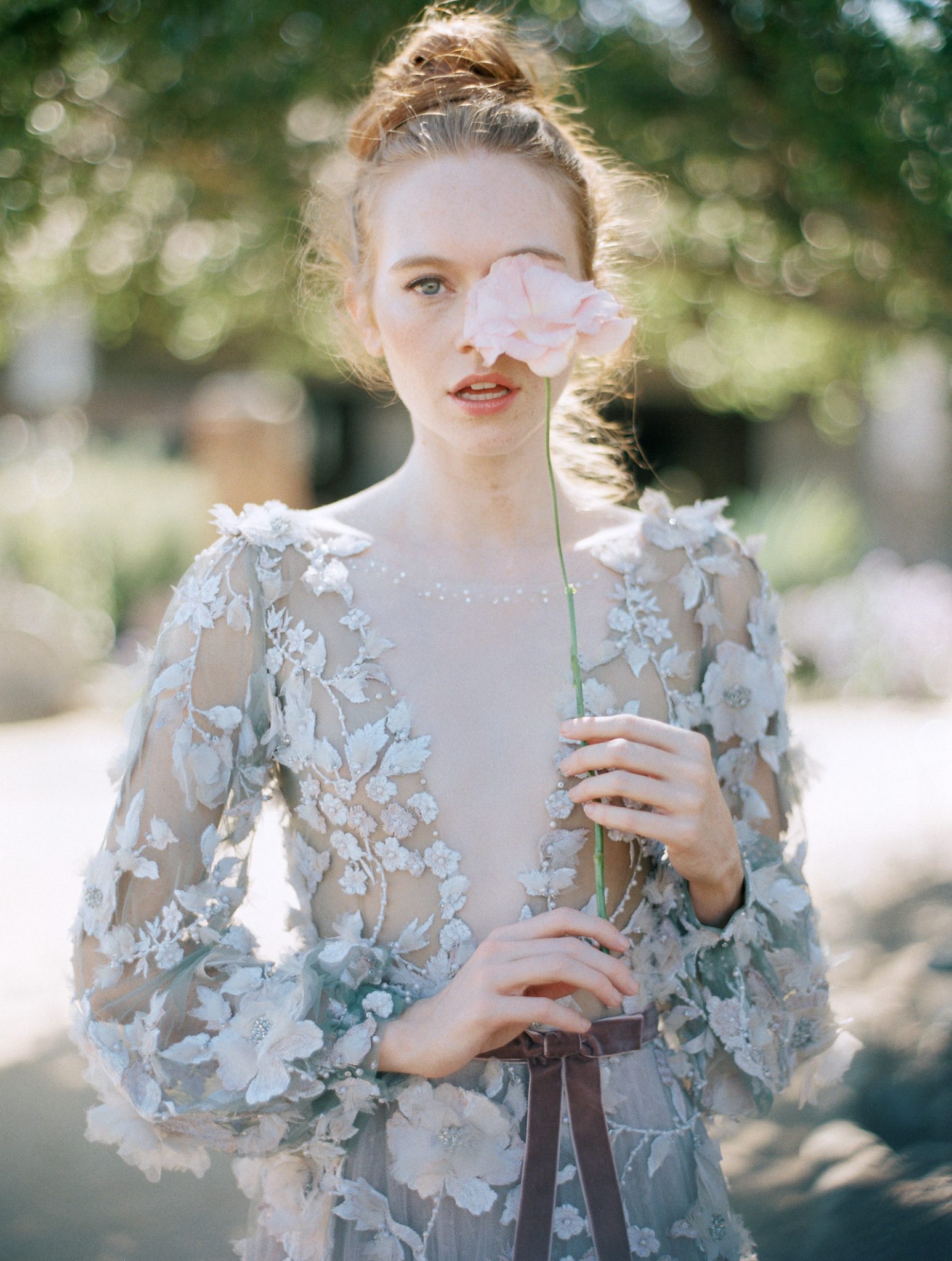 How long does the process take?
Τhe two first appointments are usually close. Then there is a time gap between the second and the third appointment just because there is so much work to be done on the dress, as all embellishment is put by hand. The whole procedure takes about 3 or 4 months to be completed.
What is important for the bride to tell the designer?
It is very helpful when a bride knows exactly what she wants and asks for it. However, it seems a lot of brides have no certain vision of how their total bridal appearance would like to be. They just have random ideas of what they like or what they don't. In that case, they should give as much information as possible to the designer and let it be known during the whole process that the dress meets her expectations. If there is anything that feels off for her she has to say it right away, because in most cases once it's done, it can't be undone.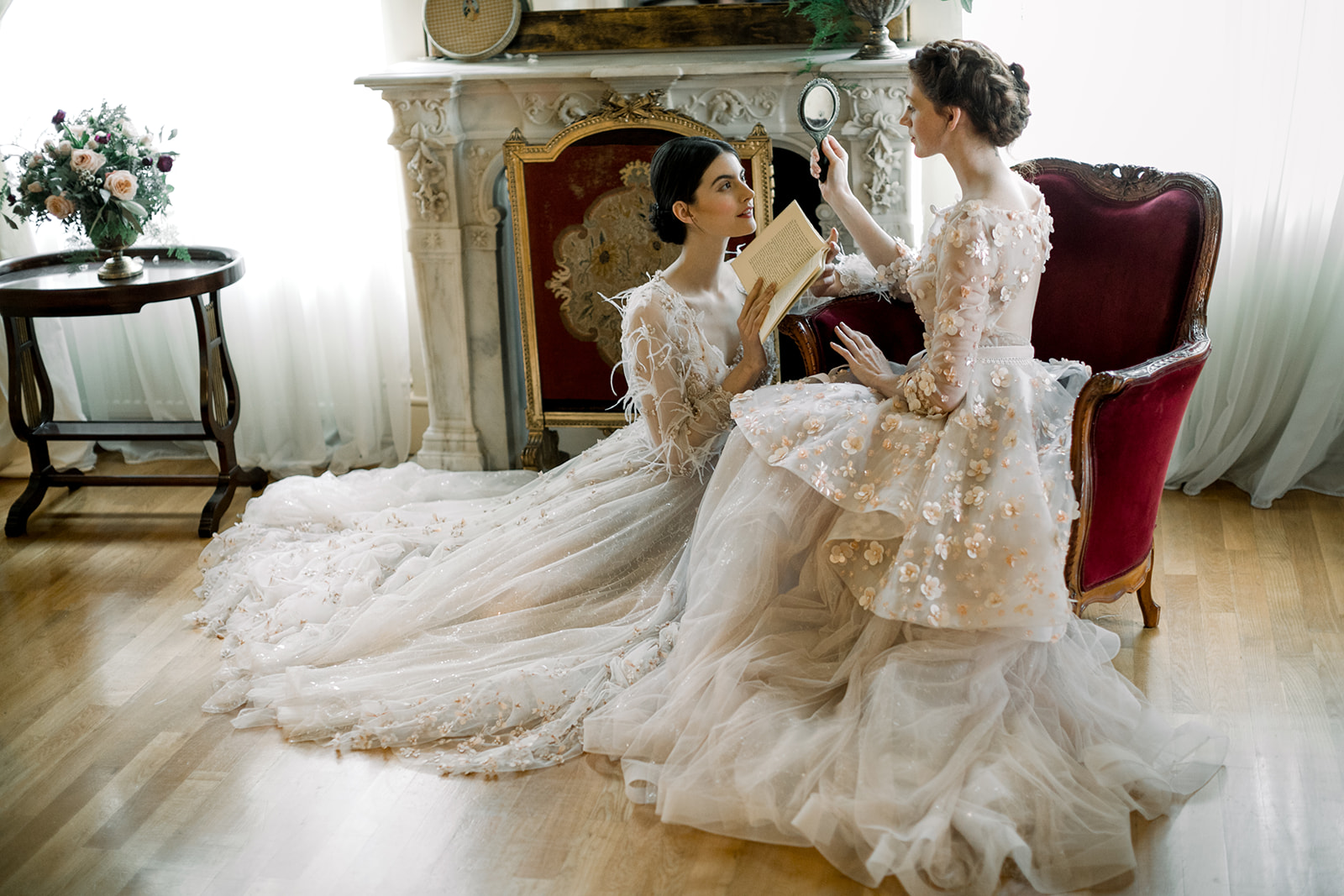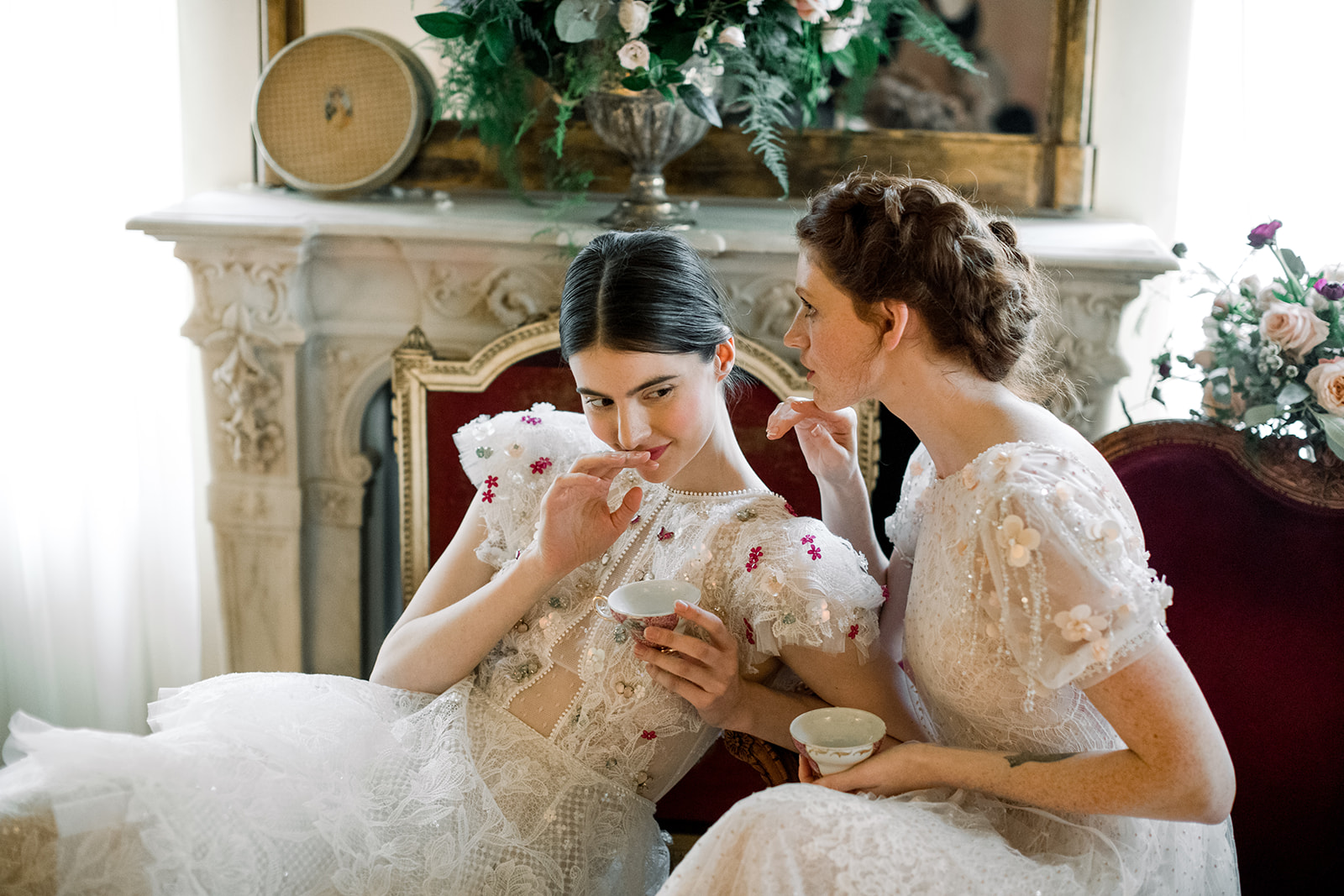 What are the benefits of getting a custom-made gown vs. buying a ready to wear dress?
Pretty much the same things we mentioned before. The most important benefit is that the dress is made on each bride's measurements, providing a much more nice outcome than a ready-to-wear dress, as fitting is flawless highlighting all the strong features of a lady and hiding imperfections at the same time. Furthermore, she has the opportunity to alterate or adjust the design in the way she likes, keep or remove elements of the design, she can even mix and match two different designs in one. The skirt of one design and the bust of another, for example.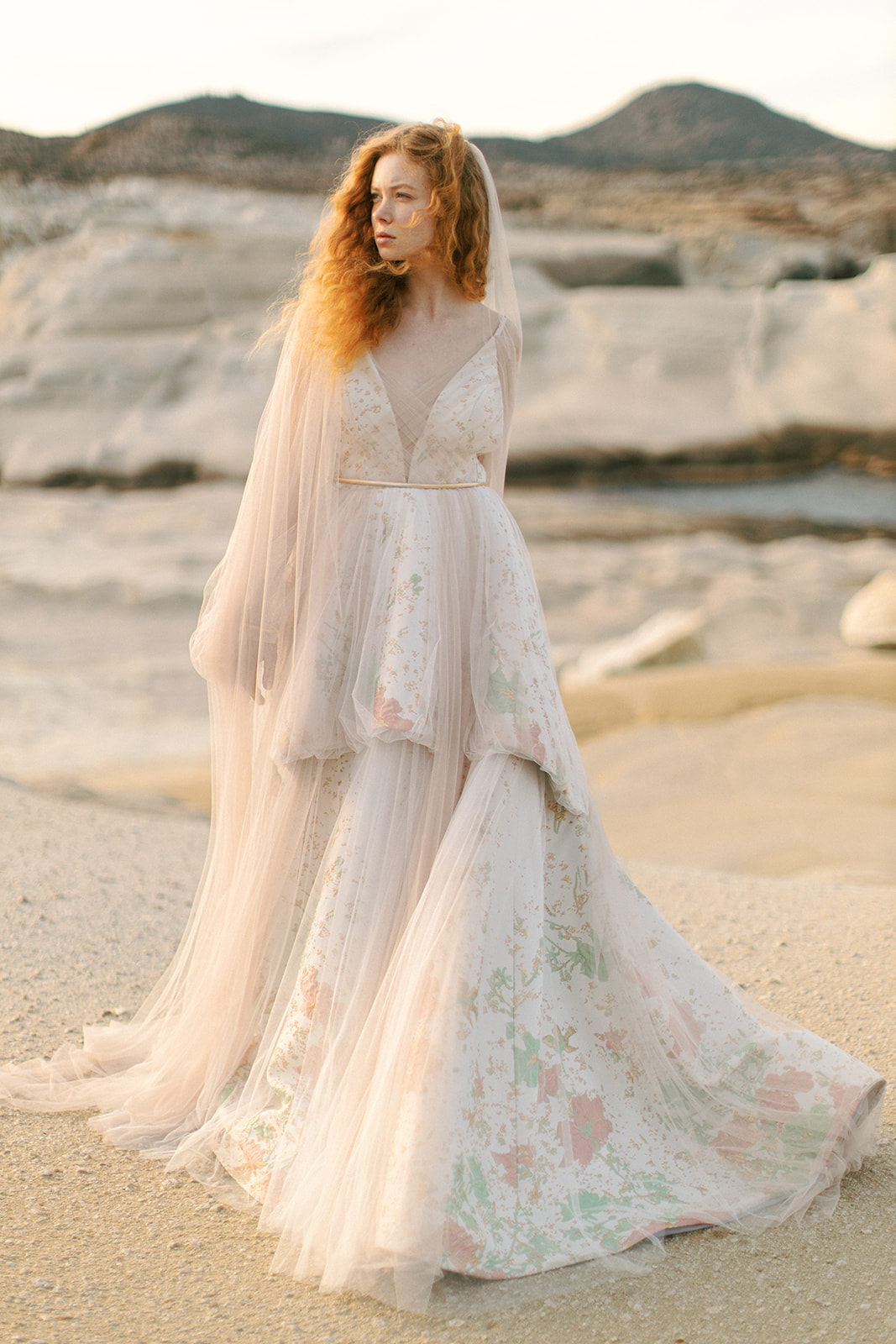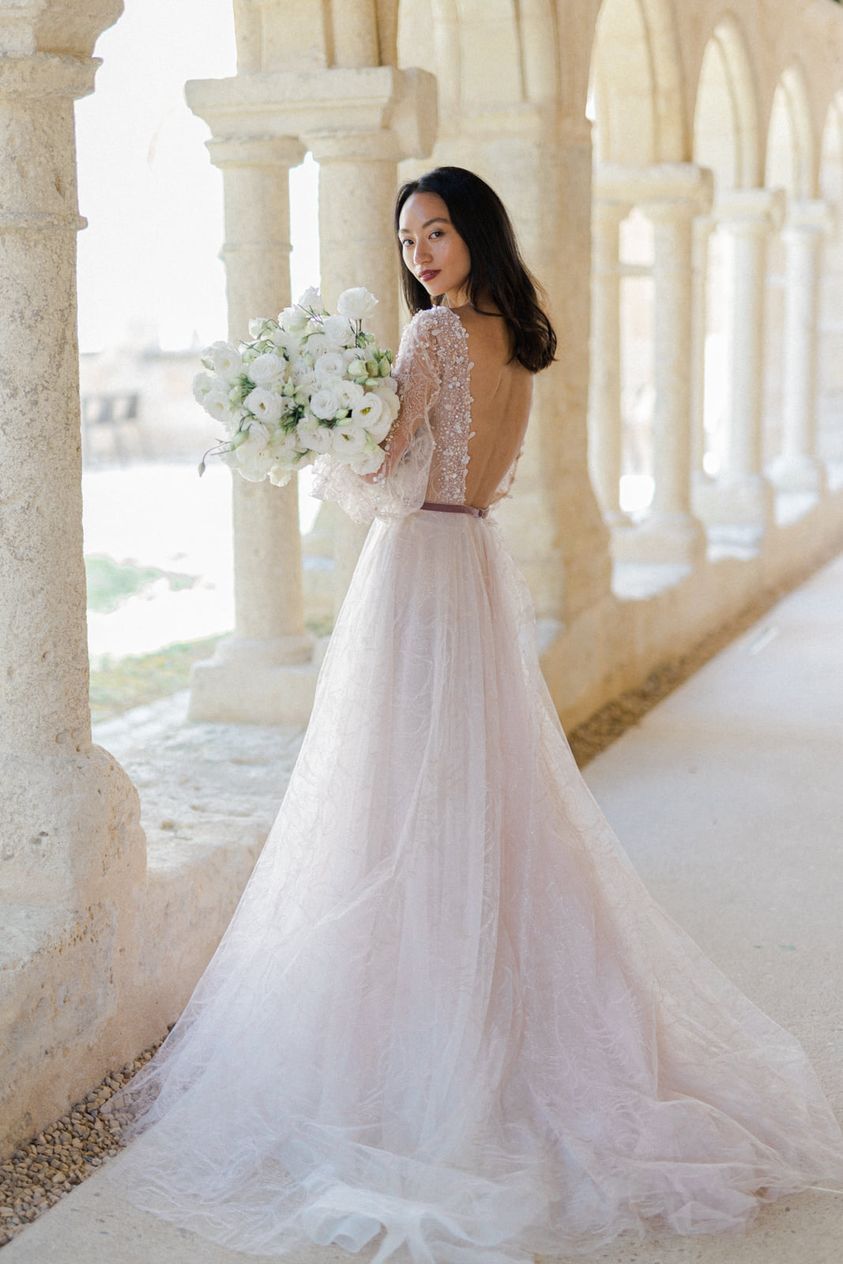 Tell us about your inspiration for your new collection. What are the trends?
The New Collection is called "CHARISMA" and it is inspired by the best characteristics of a woman! The vision behind the collection are strong, independent, ambitious women that exhale a fascinating lure inspiring devotion to others. In other words, women that hold a special "gift" which causes strong emotions to others by their appearance and personality. All these feelings are expressed in the collection by beautiful colored dresses, skirts with many layers and frills, statement sleeves and lots of floral 3D details of which Made Bride by Antonea is known about.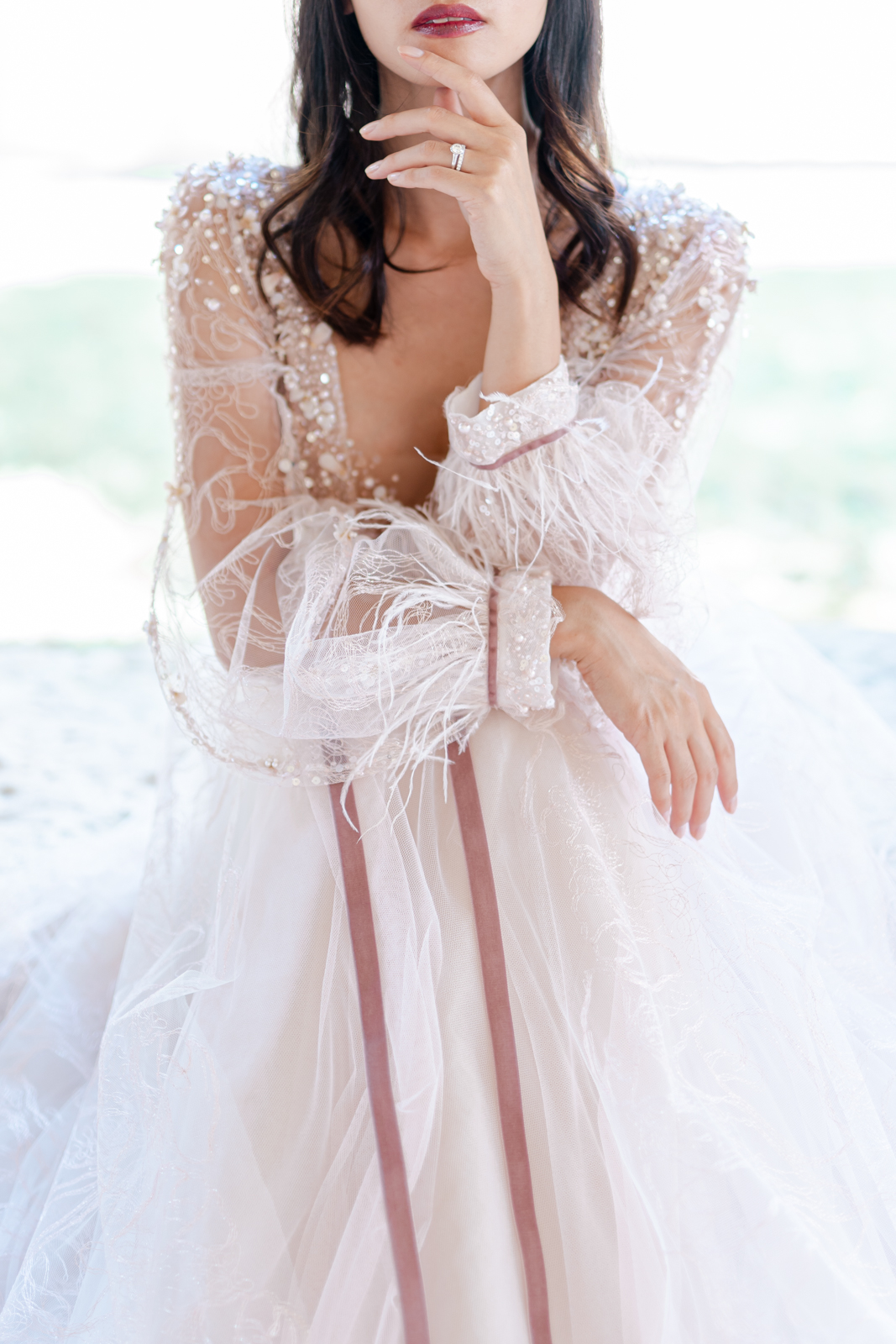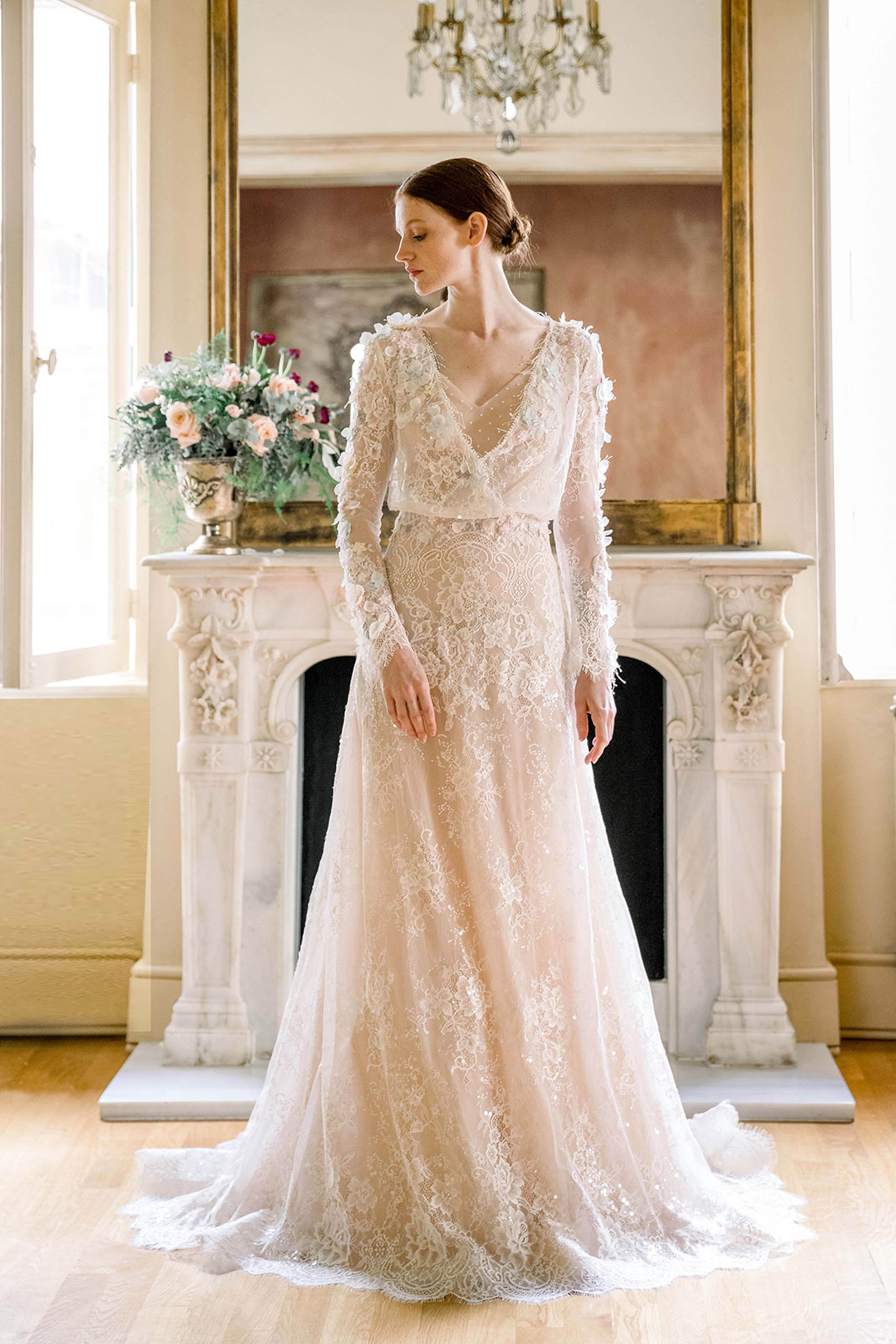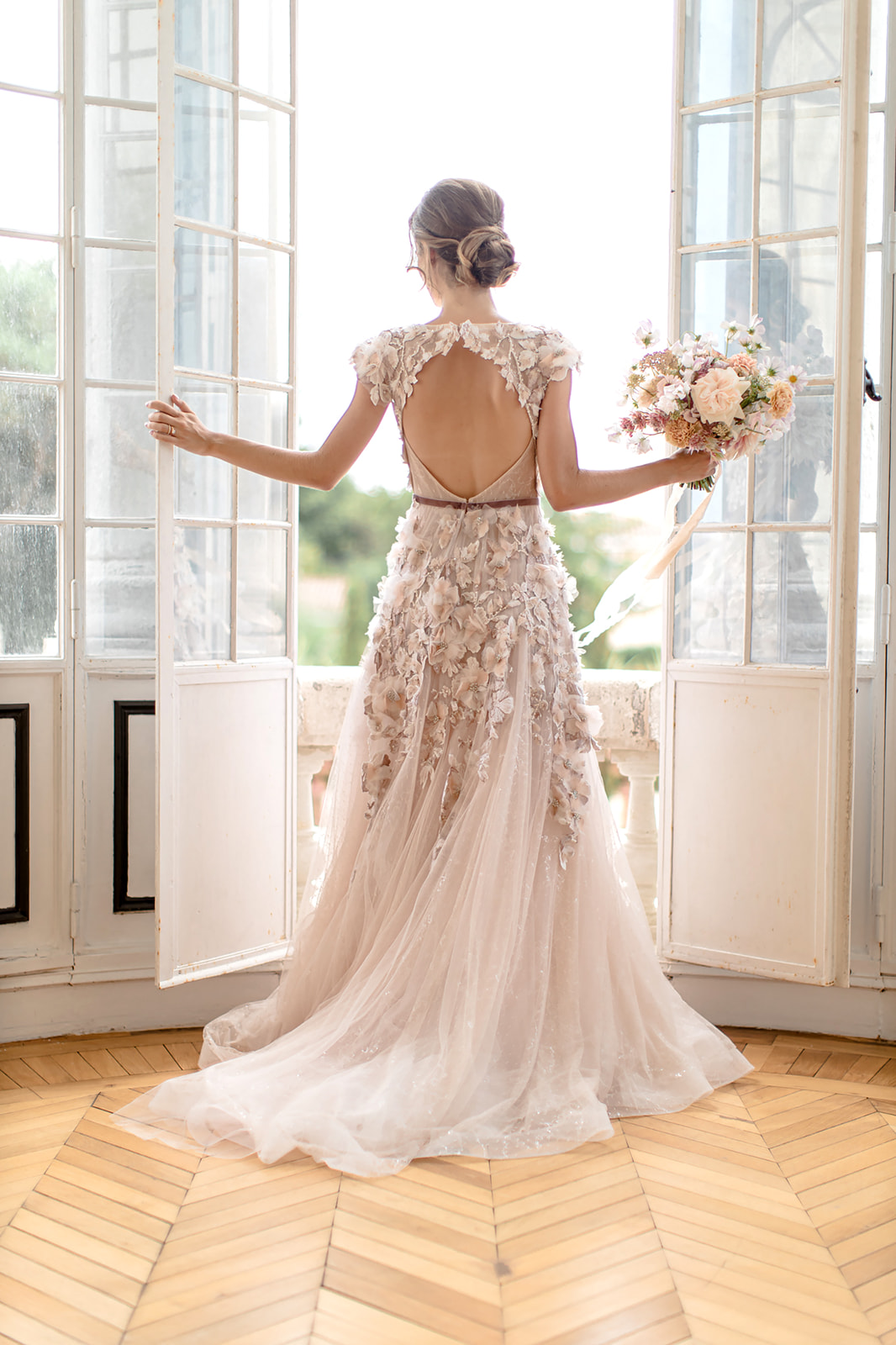 If you need to learn more I highly recommend a visit to Dimitra' s atelier in the heart of Athens. I am sure you will find the wedding dress which fits best to your dreams!